Vintage Bramwith Wedding Car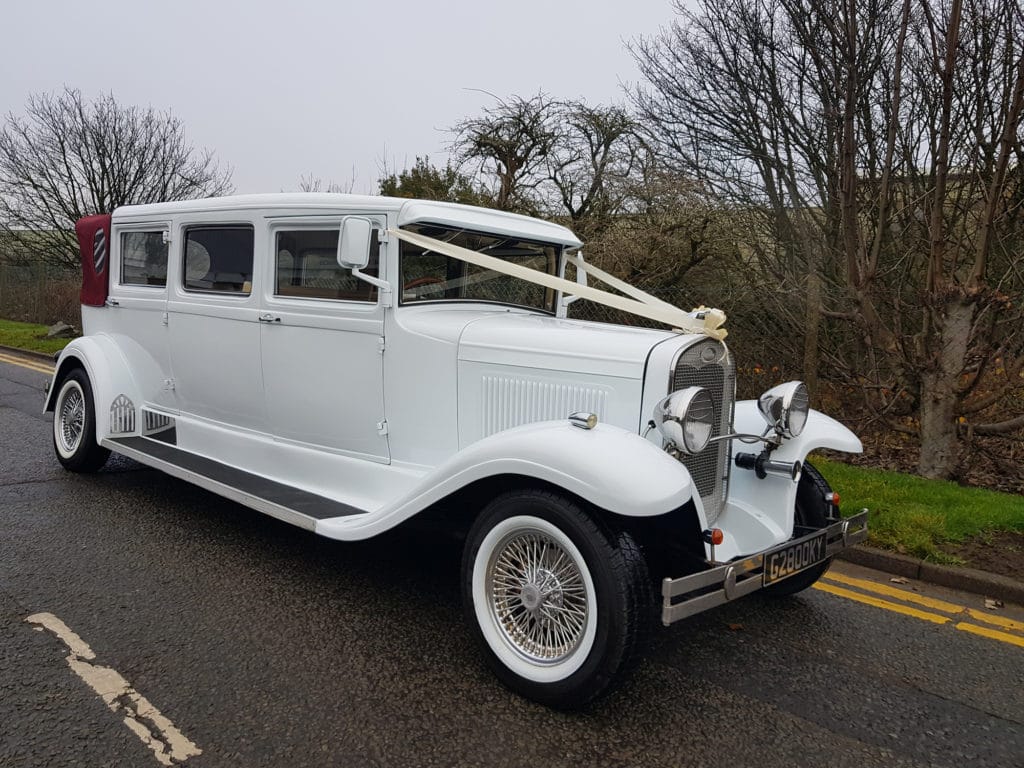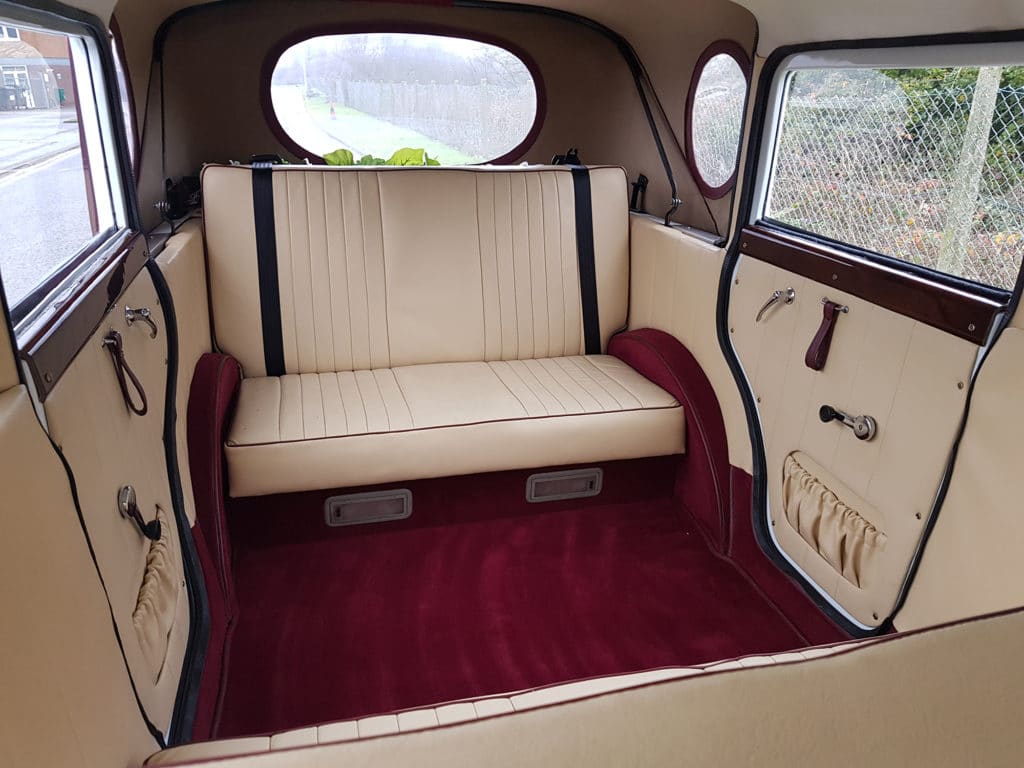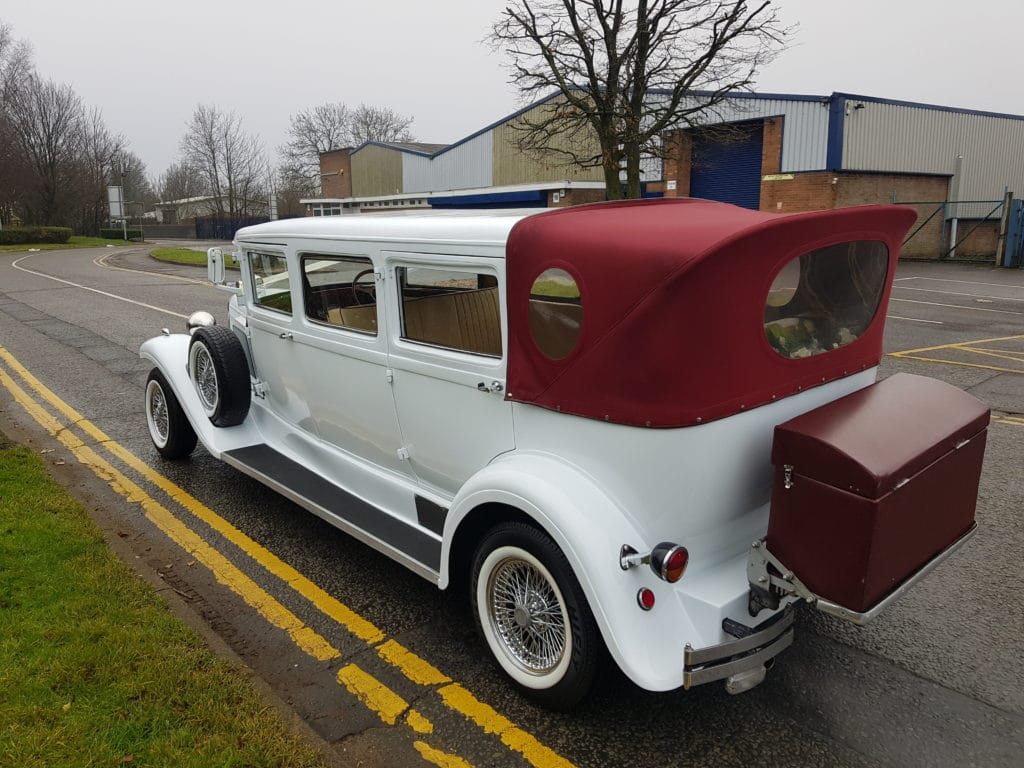 Vintage Bramwith Wedding Car
Our 1920's style Bramwith 7 Seater Vintage Convertible Wedding Car is our pride and joy, very popular car with brides and grooms alike, such an eye-catching vehicle.
The doors on this vintage car open fully back and the spacious interior provides you with plenty of room for your Wedding dress.
The back of the vintage Bramwith wedding car has two permanent bench seats (not fold-down occasional seats), which face each other, and are finished in beautiful cream leather.
The rear part of the roof folds down so that it becomes open-top, giving it that classic vintage convertible look and feel. Feel like royalty as you sit on the back seat with the top folded down! As it's only the rear section of the roof that folds the air moves over the car without messing up the bride's hair. You can have the convertible experience and still arrive looking immaculate. Perfect for spring and summer weddings. The hood can be taken up or down in minutes, which is ideal with the unpredictable English weather!  Book this car early to avoid disappointment.
These cars will truly enhance your wedding day.
Inquire & Hire
Mann's are able to provide varied styles and designs of cars including a very rare selection of duplicate luxury cars for the ultimate show stopping arrival at your special occasion.
All of our wedding hire cars come fully insured and are chauffeur driven with selected drivers to help your day go as smoothly as possible. Tick the 'transport' off your list and call Mann's Limousines today.
Complete our form below, and our team will get back to you to verify and finalise your booking.
Quote & Booking Form for the Vintage Bramwith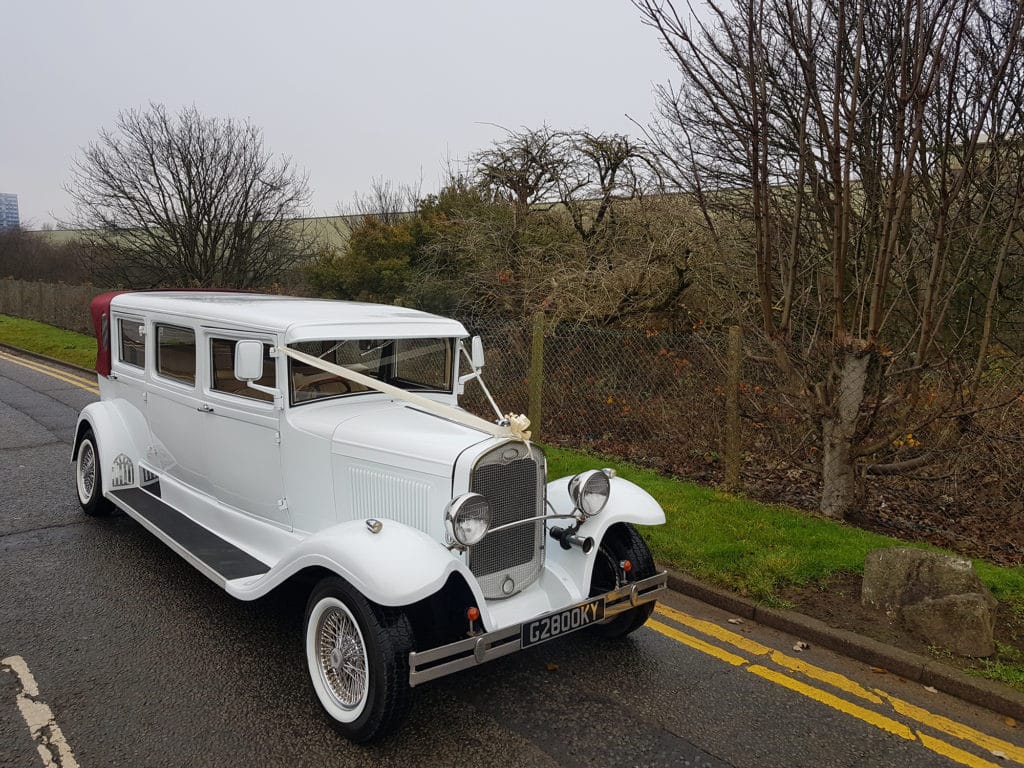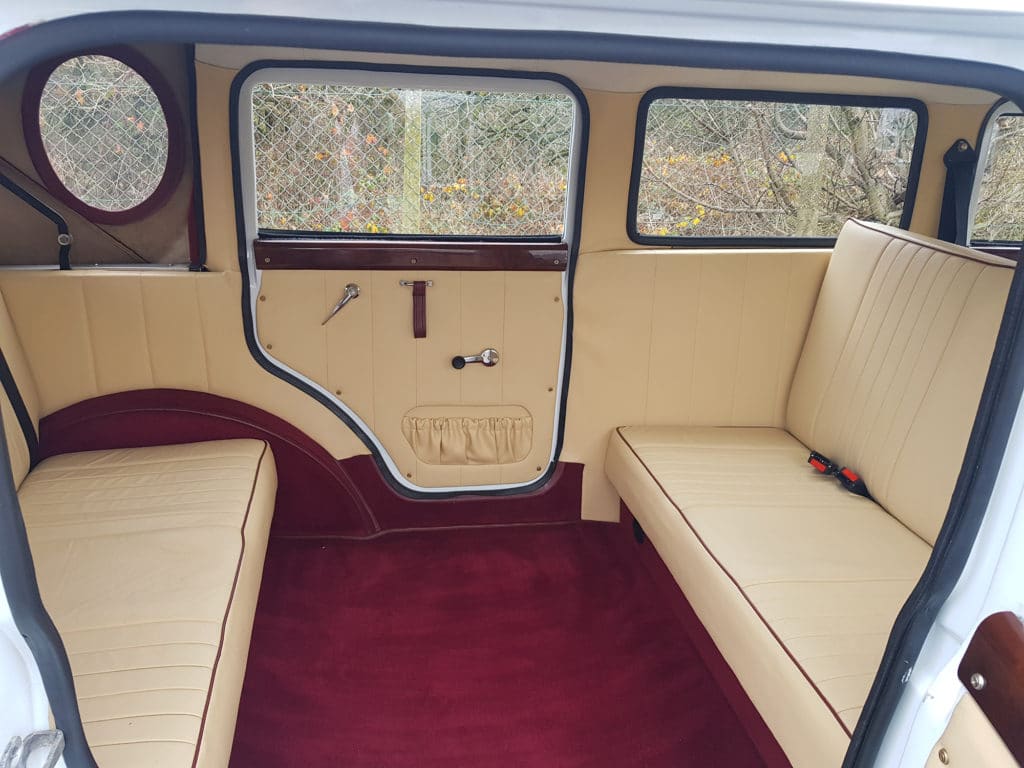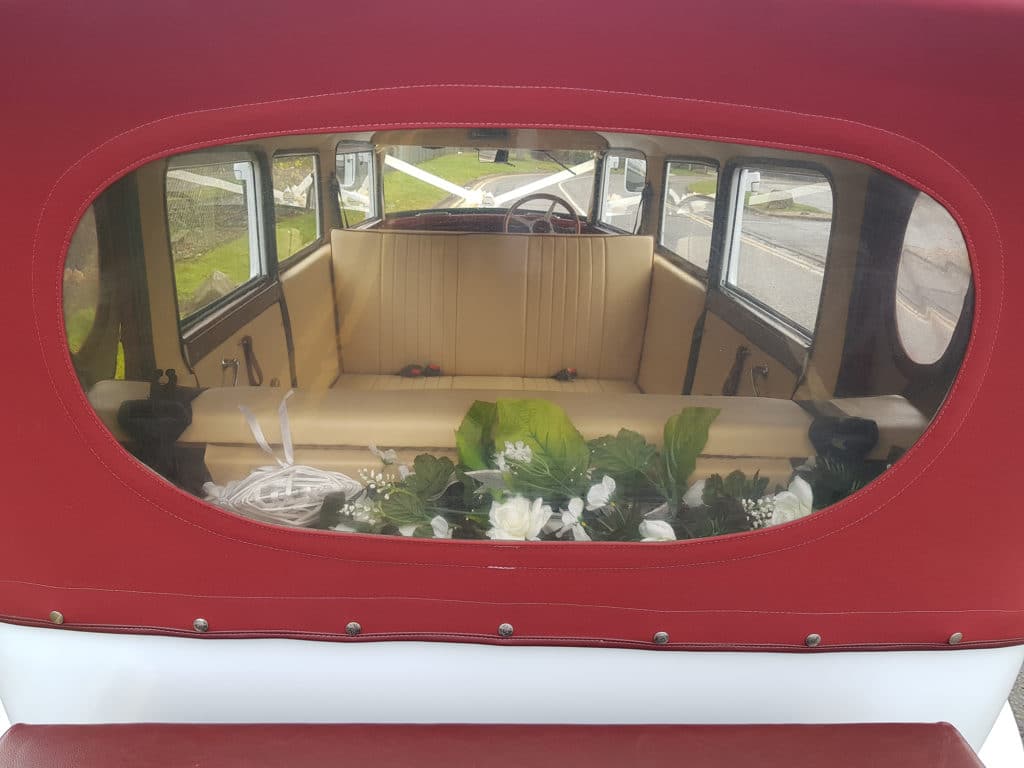 Find Your Dream Vintage Wedding Car