Silver Hummer H2 Hummerzine
Please Find Our Quote Form Below
When considering the type of transport for your wedding day we have a Silver Hummer accompanied with COIF  registration to enable the safe travel of 16 passengers. Our H2 hummer is our only vehicle we supply for prom car hire.
With a full range of chauffeur driven limos available, manns can supply your wedding day with all the transport needs met, leaving you the assurance that you and your loved one will be with the guests throughout the day.
Please fill in our simple online quotation form found below and we will get back to you as soon as possible with your price and requirements, alternatively you can call Freephone 0800 511 8 511 or 0121 525 1559 and speak to one of our sales team who will help you with your enquiry.
This has to be one of the largest and most luxurious H2 Hummers in the U.K, just read the spec and see all the features it has.
If you are looking for something big to transport up to 16 passengers then this Hummer Limo is definitely for you.  This vehicle has a COIF ( Certificate Of Initial Fitness) basically meaning it complies to all UK rules and regulations to carry a maximum of 16 passengers legally.  Please be aware that our hummer service includes complimentary drinks to sit the occasion as well as an hours drive around your chosen destination before you get dropped of!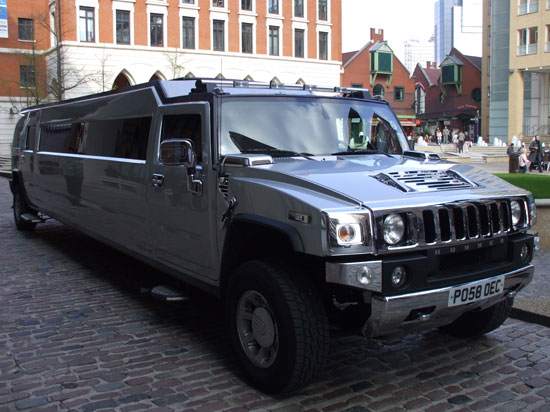 16 passenger capacity (U.K Street legal has coif)
Porsche silver
Disco floor
Disco ceiling
Mega sound system
6 x Large LCD Monitors
DVD Player
Loads of head and leg room
Full Chrome kit
Neon lighting underneath Hummer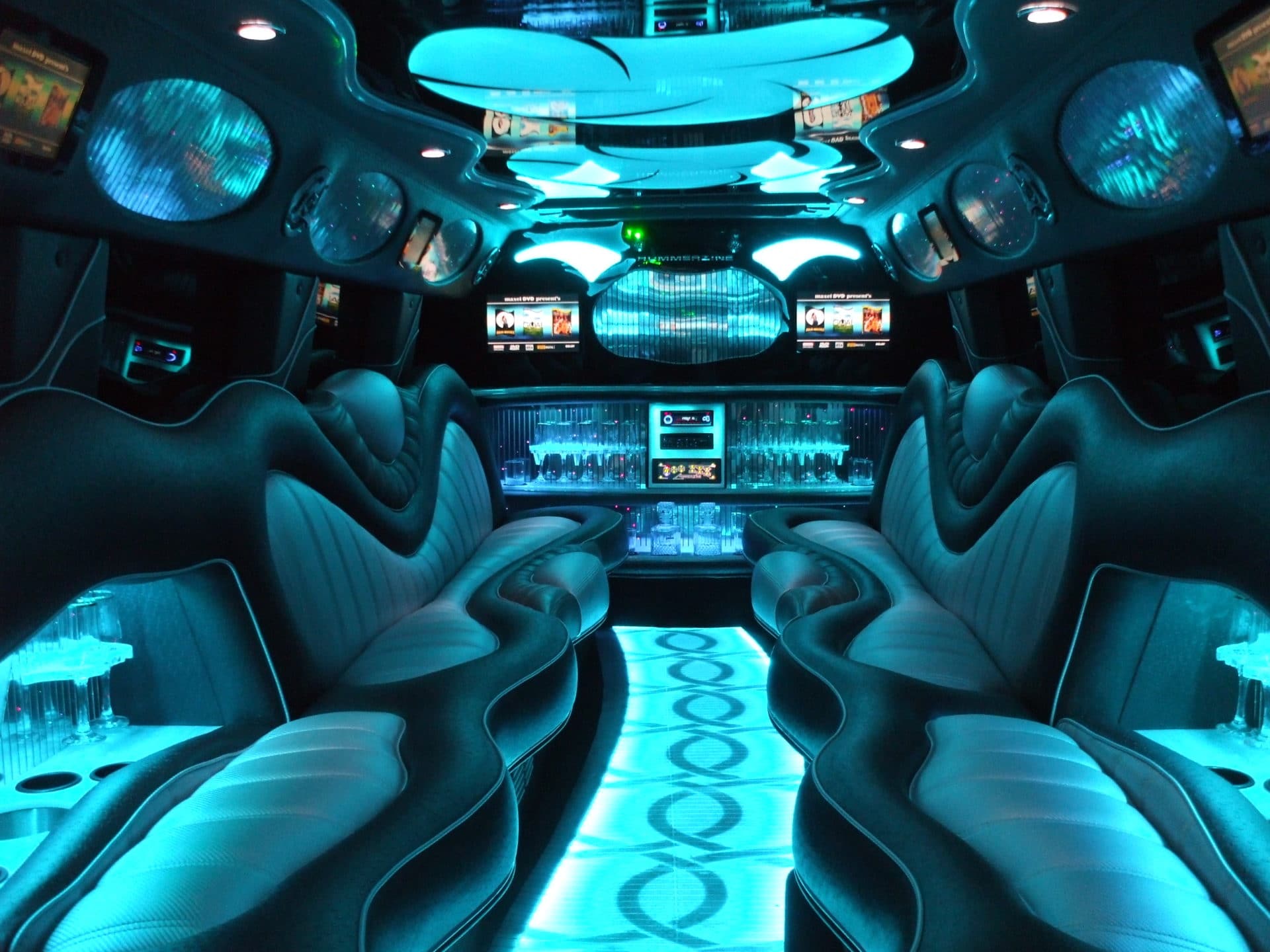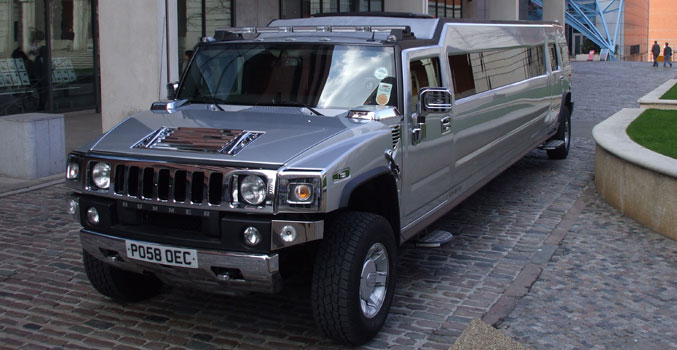 Complete Our Quick Enquiry Form For Your Free H2 Hummerzine Quote