Mann's Limousines provides a range of modern Wedding Car Hire options. From a matching pair of award-winning Rolls Royce Phantoms, white or silver Bentley Continentals, or the stunning Rolls Royce Ghost, Mann's have a full fleet of ideal wedding cars for your special occasion.
There is also a range of Jaguars models, from our matching XF's, to the pristine long-wheel-based XJ, a wedding car with extra legroom, so you don't have to worry about ruining your amazing dress en route to your wedding!
Mann's can also offer more traditional wedding car hire, for a classical wedding. We have a range of classic wedding car hire options, including beautiful Beauford Tourers, in both silver and Ivory, with a range of different hood colours. You could choose a vintage wedding car that matches the Bride & Groom's theme - making the perfect wedding car for your day.
We are also able to supply a full range of limousines and Range Rovers for wedding transportation. This is the best wedding car hire choice when you have to carry a bigger party to and from the reception and venue than just the bride and groom! Our limo wedding cars can cater for parties numbering 6 -16, whilst the brand new Range Rover Wedding Car can easily carry 4 adults.
Finding the perfect wedding transport couldn't be easier, simply choose which vehicle or combination of wedding cars you would like, and get in contact with us. You can get in touch in a number of ways.
Your wedding is an extraordinary day in your life when you want everything to be perfect, including choosing wonderful wedding cars for hire. 
Mann's Limos is the leading Birmingham-based provider of wedding transport, with everything from vintage wedding cars such as the Beauford Tourer, to modern luxury cars such as the Bentley Continental.
Mann's core business is providing a professional Wedding Cars for Hire Service to everyone, and making sure that everything about your wedding cars and chauffeur service runs as smoothly as possible. You can rely on us and be confident that we will supply prestige chauffeur-driven wedding cars and excellent personal service, tailored to your requirements.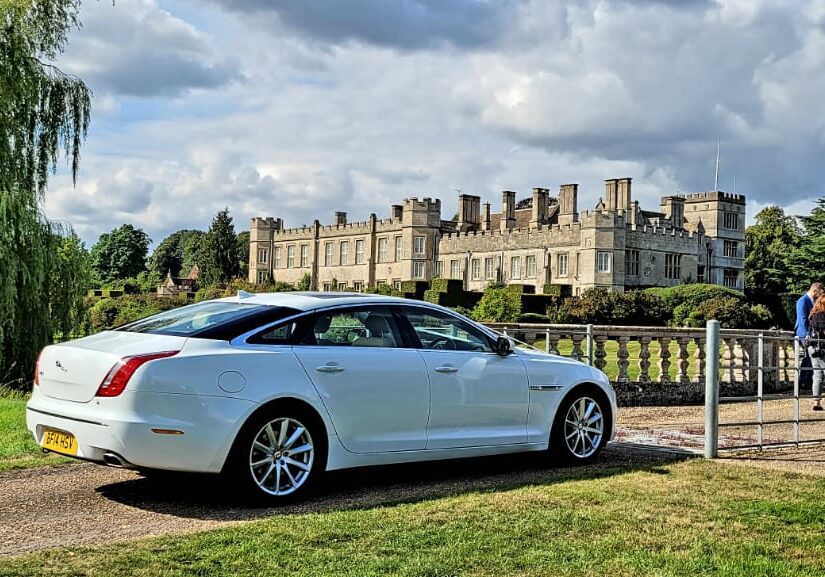 Our wedding cars for hire include classic cars, with a range of vintage models like our Beauford Tourer. However, if you fancy something a little more elegant, the modern Rolls Royce range, including twin Phantoms, as well Bentleys, Range Rovers, and Jaguars are available.
Rest assured that Manns vintage and prestige wedding cars will provide the perfect transport, along with a fully comprehensive service for your picture-perfect Wedding Day.
Please feel free to call us to discuss your Wedding Car Hire options and wedding transport requirements. Alternatively, arrange a viewing of our expansive prestige fleet of wedding cars for hire.
Book Mann's wedding car hire service and arrive at your wedding in style.
At Mann's Limousines, we have an expansive range of luxury and modern cars ready to hire around Birmingham, making picking your perfect car to transport you to your wedding as easy as possible.
Whether it be the stylish Jaguar Xf, the elegant white Range Rover, or the unrivalled beauty of the Rolls Royce Phantom, all of our chauffeur-driven wedding cars for hire would compliment any wedding day perfectly. Just choose your preferred hire car for your wedding and get a free quote today.
Mann's Limos has been providing luxurious wedding transport since 1995, and have built a reputation for customer service excellence. We are specialists in wedding car hire and limo hire, working and helping our customers find transport easily and at an affordable price across Birmingham, the West Midlands, and the UK.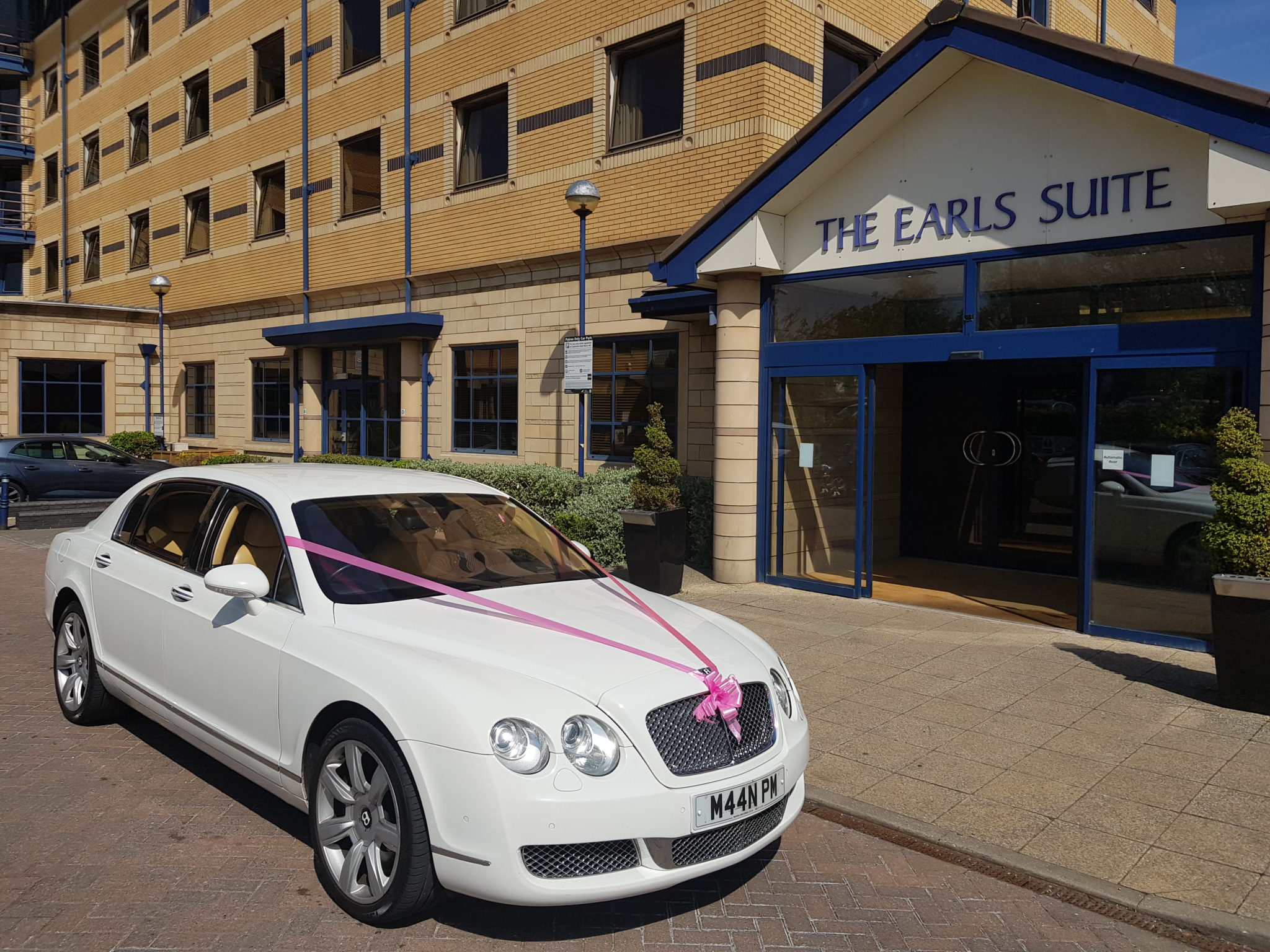 But don't just take our word for it, view our testimonials page and see what our customers say about the service we provide. We encourage all feedback so that we can grow and provide an all-encompassing service. Whether it's wedding transport or limo hire, we strive to keep our services to the very highest of standards and accomodating for all, no matter the needs or requirements.
Vintage and Classic Wedding Car Hire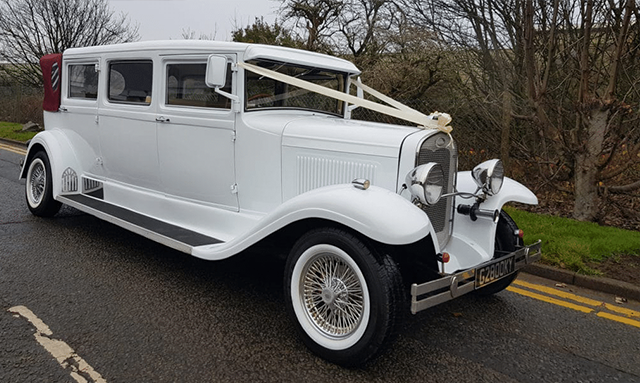 If your style and preferences are more vintage, our classical collection of wedding cars for hire will compliment your day beautifully. The Beauford Tourer vintage wedding cars come in a range of different colour combinations, so you can find the perfect wedding transport to match your wedding theme.
The variety of beautiful styles and designs you can choose from Mann's range  makes wedding car hire easier than ever before! So make an entrance that nobody will forget - select the classic wedding car hire for you and get a quick quote today!
Mann's Limousines Limited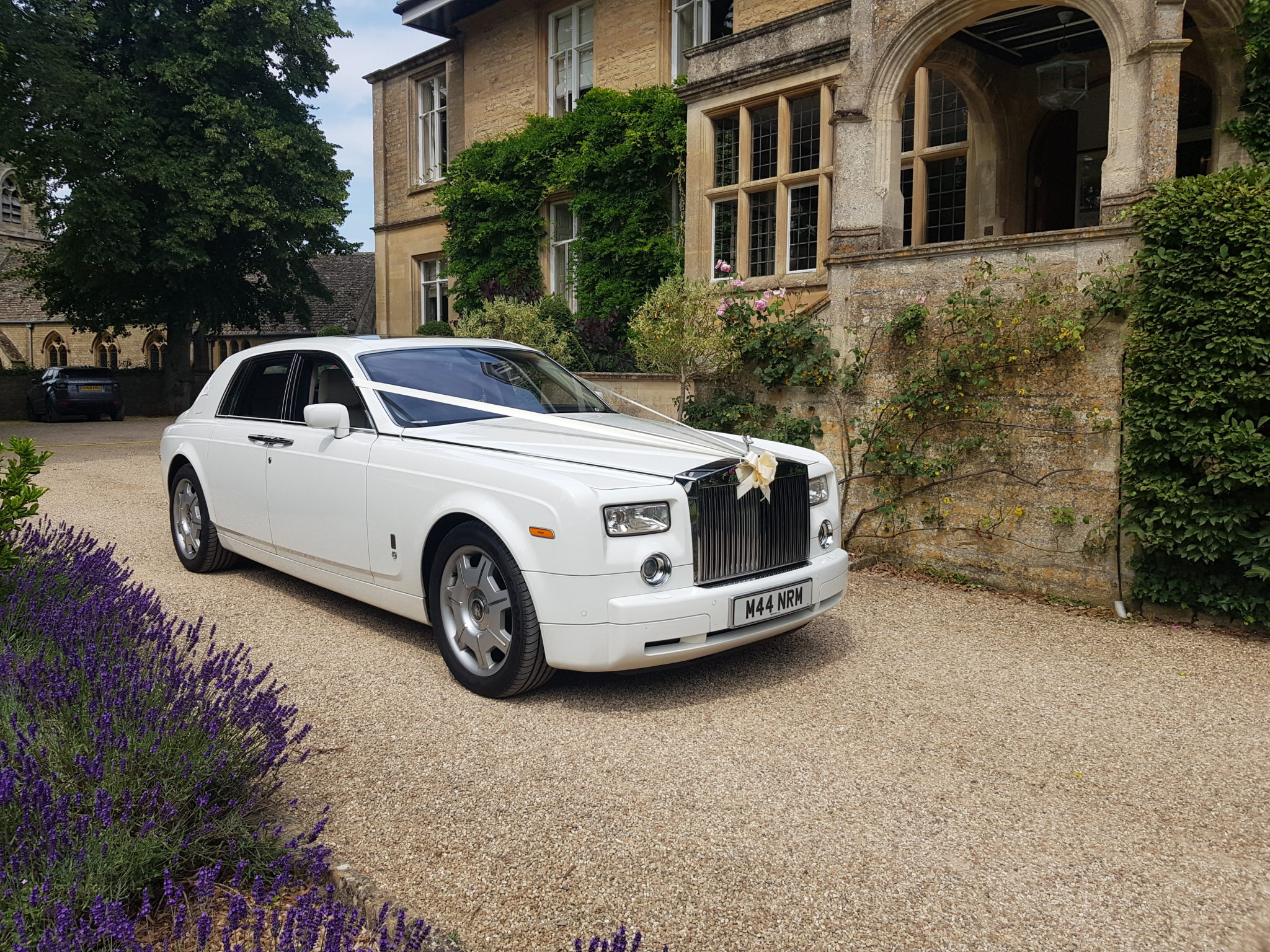 Quick Quote Form - Wedding Transport
Please fill in our simple online quotation form below
We will get back to you as soon as possible with your price and requirements for your wedding transport. Alternatively, you can call Freephone 0800 511 8511 or 0121 525 1559 and speak to one of our sales team who will help you with your enquiry.