Ivory & Black Beauford Tourer Wedding Car Hire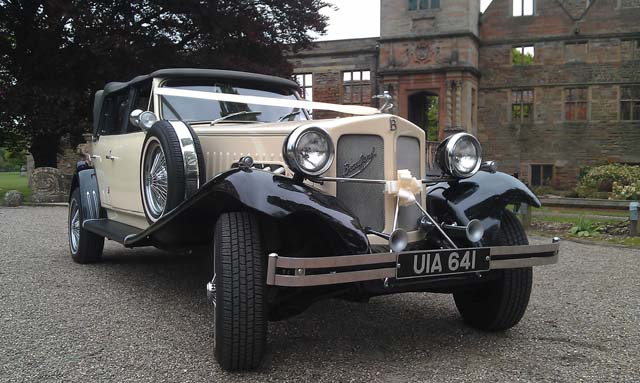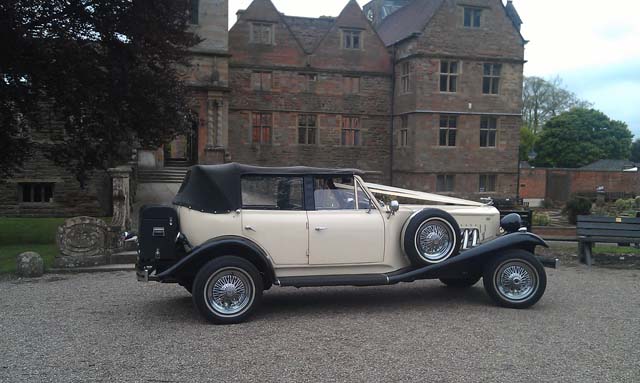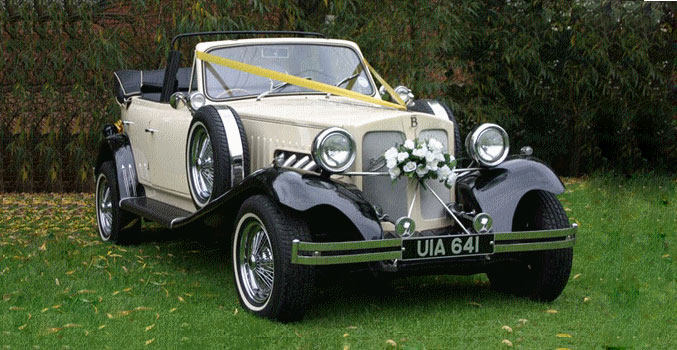 Ivory & Black Beauford Tourer Wedding Car
This particular Beauford Tourer has an Ivory and Black painted exterior with the addition of a black hood should the weather try to dampen your day!
In cream and black, with a black leather interior, special styling and classic appearance makes this the best classic wedding vehicle for hire.
Designed for wedding hire in mind, these beautiful cars are adorned with detail taken from a bygone era. Sleek yet traditional these cars will be admired by both men and women young and old.
All Beaufords are hand crafted and are all unique. Based on the 1920's - 1930's Duesenberg and the Packard Eleventh Series Eight Sedan, these replicas offer the style and finesse of these truly amazing cars with the reassurance of modern mechanical enhancements.
These cars will truly enhance your wedding day.
Inquire & Hire
Mann's are able to provide varied styles and designs of cars including a very rare selection of duplicate luxury cars for the ultimate show stopping arrival at your special occasion.
All of our wedding hire cars come fully insured and are chauffeur driven with selected drivers to help your day go as smoothly as possible. Tick the 'transport' off your list and call Mann's Limousines today.
Complete our form below, and our team will get back to you to verify and finalise your booking.
Quote & Booking Form for the Ivory & Black Beauford Tourer
Find Your Dream Vintage Wedding Car