Rolls Royce Phantom Wedding Car
Please Find Our Quote Form Below
To enquire about a White Rolls Royce Phantom Wedding Hire or even a matching pair of Rolls Royce Cars for your wedding day. Please fill in our free online quotation form at the bottom of this page. We will get back to you as soon as possible with your price and requirements, alternatively you can call Freephone 0800 511 8 511 or 0121 525 1559 and speak to one of our sales team who will help you with your enquiry.
Rolls Royce Phantom 
As you can likely imagine, most of the creature comforts expected in regular luxury cars are present in the Phantom, but it's the countless special touches that set Rolls-Royce apart. Every surface is covered in leather, adorned in veneer or fashioned from chrome. The carpets are made of deep-pile sheepskin that makes you want to wear stockings. That Spirit of Ecstasy hood ornament disappears into the grille when the car is locked to prevent the flying lady from being kidnapped by hoodlums. And the RR logos in the 21-inch wheels don't spin when you're driving, so they're constantly on display for gawking passers-by.
But wait, there's more. The rear doors not only open rearward to allow for a more graceful egress; they also house hidden Teflon-coated umbrellas.
This Rolls-Royce Phantom in white along with our white Rolls-Royce Ghost and silver Rolls-Royce Phantom are truly the ultimate wedding cars, luxury cars in every sense.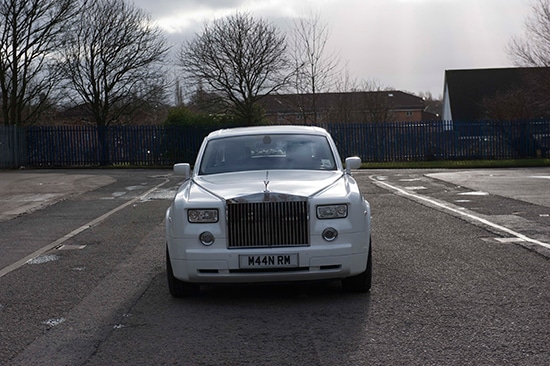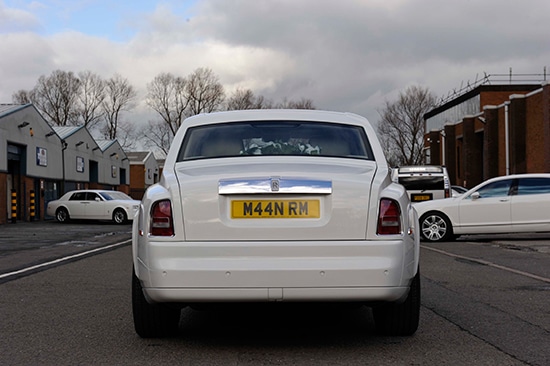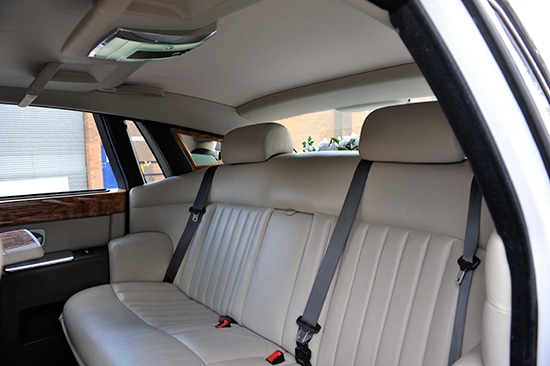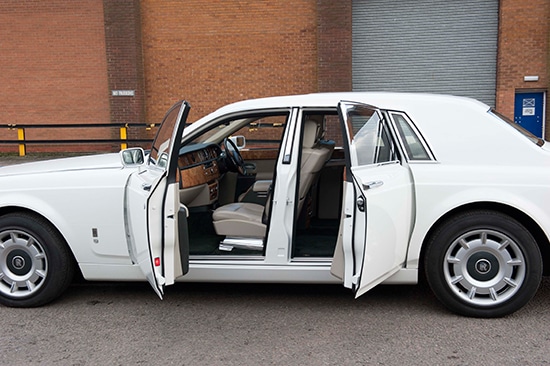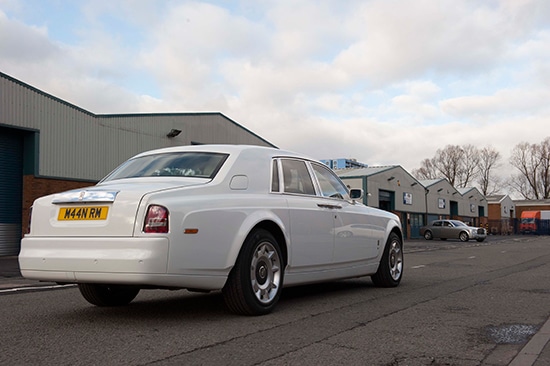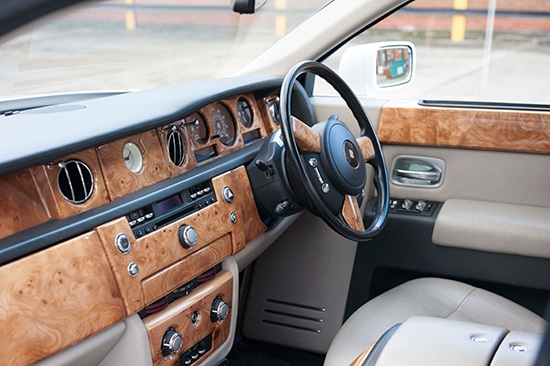 Pair Of White Rolls Royce Phantoms Available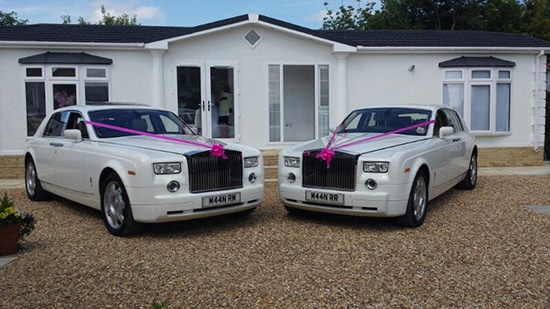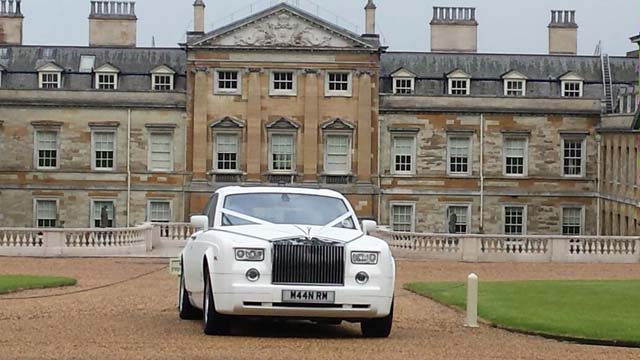 White Rolls Royce Ghost Also Available
Silver Rolls Royce Phantom Also Available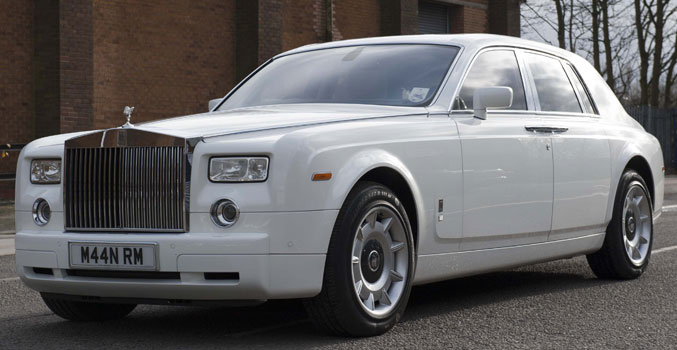 Complete Our Quick Enquiry Form For Your Free Rolls Royce Phantom Quote