White Lincoln Wave Limousine Hire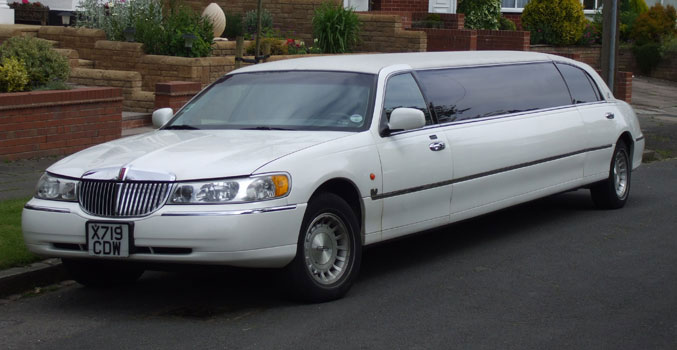 White Lincoln Wave Limo Hire Overview
An uncompromisingly classical stretch limousine. Our white Lincoln Wave sets the standard for all modern limousines that followed. The classic American looks and cream leather interior combine for the ultimate limousine and chauffeur experience. Perfect for weddings or other big occasions.
With a full-length bar and air conditioning, there is a full surround sound system built in to play your favourite music on your journey.
This level of comfort and style can only be assured with this lovely stretch limousine.
Luxury Curved Leather Seats
Air Conditioned
TV, DVD, and CD
Full fibre optical lights / Neon lights / Mood lights
Privacy Divider
Intercom
10ft long bar with fibre optic lights
Mirrored ceiling with fibre optic lights, changing colours.
Inquire & Hire
Please fill in our simple online quotation form below. We will get back to you as soon as possible with your price and requirements.
Alternatively, you can Freephone 0800 511 8511 or 0121 525 1559 and speak to one of our sales team who will help you with your enquiry.
Quote & Booking Form for White Lincoln Wave Limo Hire
Limousine Range Available To Hire For Weddings