Weddings Cars To Hire: Where to Start?!
Planning your wedding can be an overwhelming experience. Every aspect requires research that it can be hard to help you get things moving. So, when it comes to wedding cars to hire, it's good to seek help from the experts. Mann's Limousines is Birmingham's leading wedding cars and limousine hire provider. And to help you on your quest for the right wedding cars for your big day, we have come up with some useful tips and guidance on what to look for when it comes to researching and choosing your wedding cars to hire.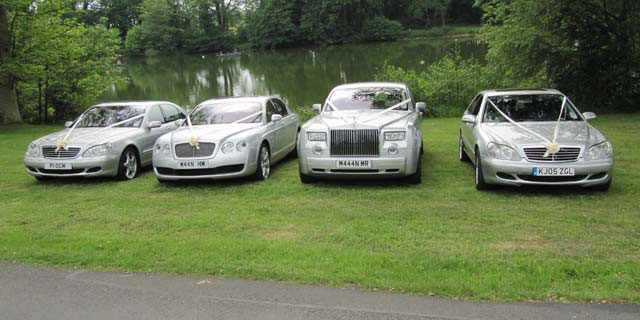 Your Wedding Theme & Budget
A good start-point before you begin looking at wedding cars is deciding on your wedding theme. Be that style or colours, once you know your general wedding theme, you can more easily decide what is just right for your wedding cars choices.
Do not dismiss your dream wedding cars to hire based on your wedding budget. Mann's can guarantee that Rolls Royce wedding-car-hiring is NOT the same as Rolls Royce car-buying! So, dream big and inquire over the wedding cars you really want, you'll be surprised at how affordable truly prestige and classic wedding cars can be to hire. Find out more by contacting us here.
As the saying goes, if 'what's good for the goose is good for the gander', then what's good for the bride should be good for the groom!! So, before you fall in love and hire one wedding car, check whether you can get two matching ones.
Mann's has matching weddings cars in our prestige range, available for your big day;
Matching Twin Rolls Royce Phantom

Matching Twin Bentley Continental Flying Spur

Matching White Jaguars

Matching White Range Rover Sport
Types of Wedding Cars To Hire
Now for the fun stuff! Wedding cars come in a huge range of styles, brands and models. Mann's wedding cars are a multi-award-winning fleet, giving you all the choice you need to for your perfect wedding cars;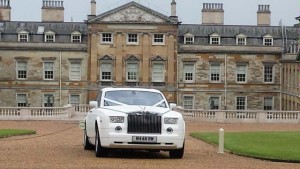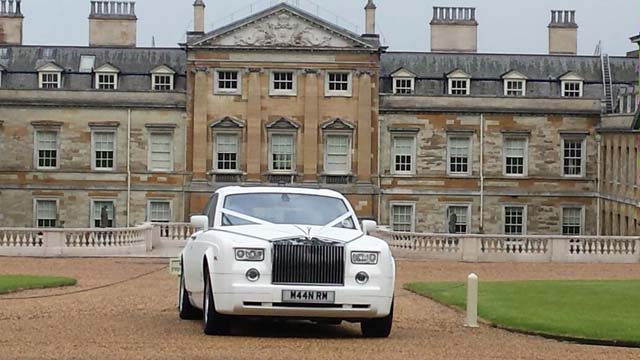 Our prestige range of wedding cars to hire is the epitome of luxury wedding transport;
Rolls Royce Ghost

Rolls Royce Phantom (various)

Bentley Continental (various)

Jaguar XJ (various)

Jaguar XF (various)

Range Rover Sport (various)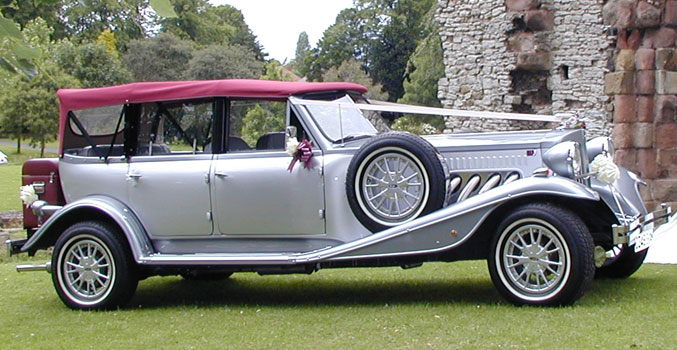 Our vintage cars are perfect if you have a theme like we said above. If vintage and classic is your style, these colour-customised Beauford Tourers are your wedding cars to hire from Mann's;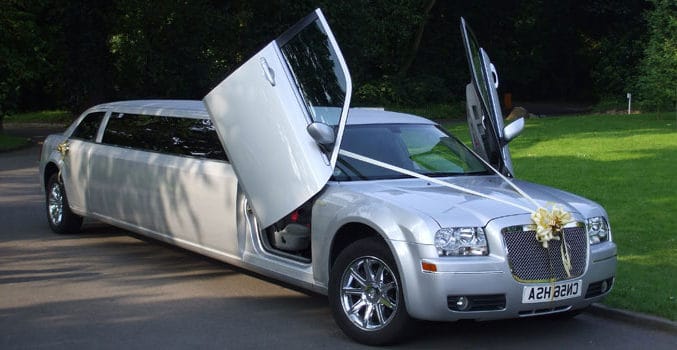 To hire wedding cars suitable for bigger wedding party numbers, our wedding limousine fleet is the perfect option to explore.