Wedding Cars - Rolls Royce Hire Birmingham
We are one of the leading suppliers of Rolls Royce for hire Wedding Cars companies based in Birmingham providing everything from Phantom's to Ghosts.
All our Rolls Royce hire Birmingham wedding vehicles are our own and we provide everything in house. We have one of the largest selections of Rolls Royce's for Wedding Hire in the West Midlands.
Scroll through our beautiful wedding car selection of Rolls Royce hire Birmingham below, ranging from the Elegant Rolls Royce Phantom to the luxurious Rolls Royce Ghost and many more. Simply choose which Rolls Royce for hire is your perfect car to accompany you on your wedding day and get in touch with us either with the contact form below or ring today on  0800 511 8511.
Rolls Royce For Hire - White Phantom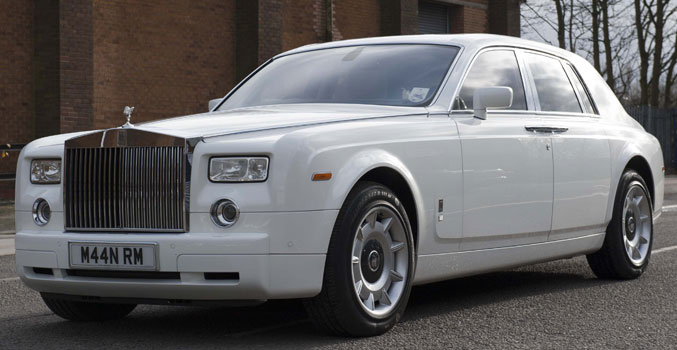 [contact-form-7 id="573" title="Part 1 White Rolls Royce Phantom"]
Wedding Cars - Rolls Royce Phantom
Mann's Limousines is one of the leading specialist Luxury car hire companies in the Midlands.  Find a vehicle for any occasion, When considering your Prom, night out or a special day trip the extensive choice of chauffeur driven cars include Jaguars, Bentleys, Rolls Royce's, traditional cars, Hummers and Limo's, the wide choice of Luxury cars are also available for you to come and sit in and try out.
Mann's are able to provide varied styles and designs of cars including a very rare selection of duplicate luxury cars for the ultimate show stopping arrival at your special occasion.
All of Mann's Limousine vehicles come fully insured and are chauffeur driven with selected drivers to help your day go as smoothly as possible. Tick the 'transport' of your list and call Mann's limousines today.
Luxurious Rolls Royce Phantom Interior
As you can likely imagine, most of the creature comforts expected in regular luxury cars are present in the Phantom Rolls Royce for hire, but it's the countless special touches that set Rolls-Royce apart for the perfect wedding car choice. Every surface is covered in leather, adorned in veneer or fashioned from chrome. The carpets are made of deep-pile sheepskin that makes you want to wear stockings. That Spirit of Ecstasy hood ornament disappears into the grille when the car is locked to prevent the flying lady from being kidnapped by hoodlums. And the RR logos in the 21-inch wheels don't spin when you're driving, so they're constantly on display for gawking passers-by.
But wait, there's more. The rear doors not only open rearward to allow for a more graceful egress; they also house hidden Teflon-coated umbrellas.
This Rolls-Royce Phantom in white along with our white Rolls-Royce Ghost and silver Rolls-Royce Phantom is truly the ultimate Rolls Royce wedding cars, luxury cars in every sense and make for the perfect wedding car Rolls Royce hire Birmingham.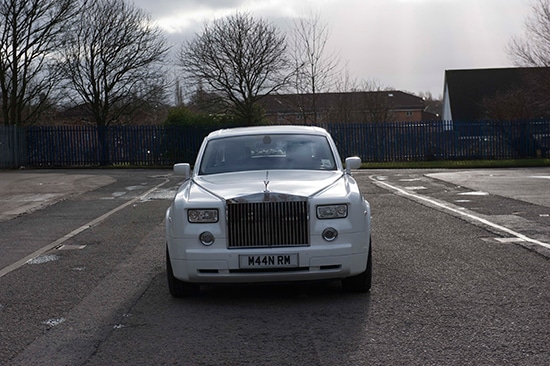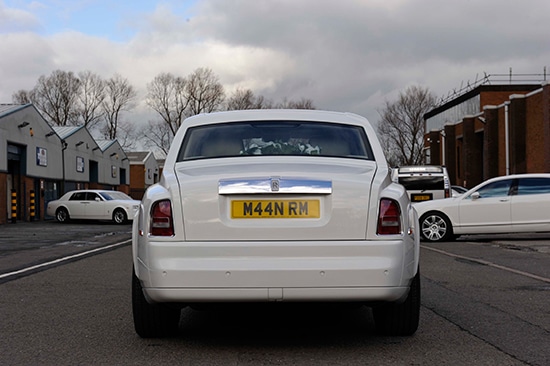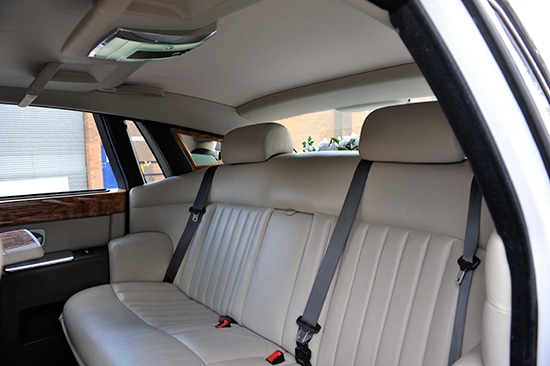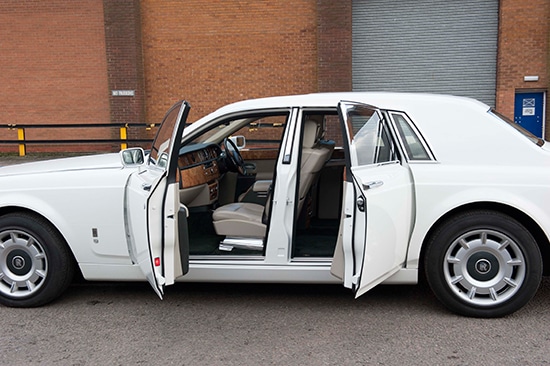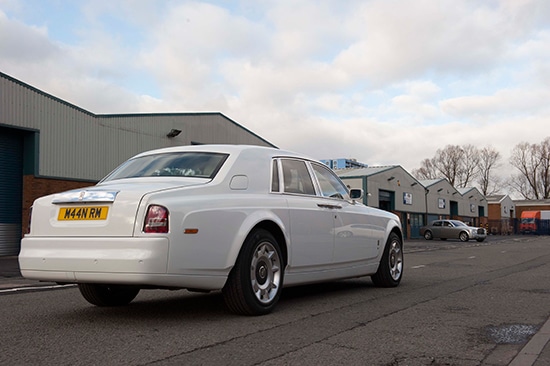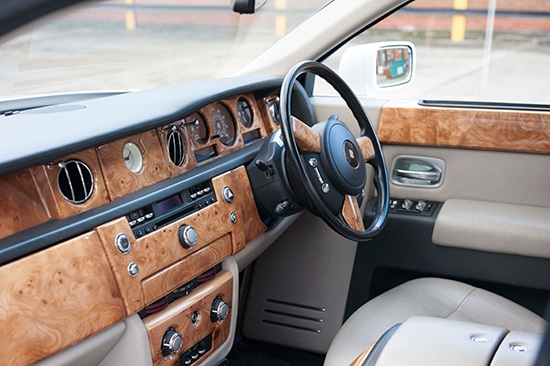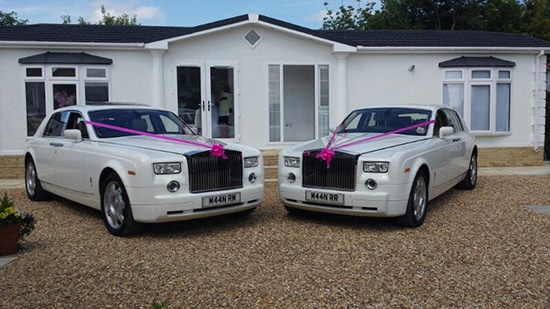 White Rolls Royce Phantom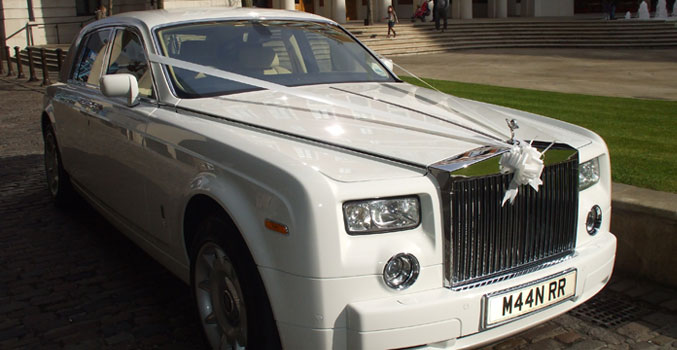 [contact-form-7 id="573" title="Part 1 White Rolls Royce Phantom"]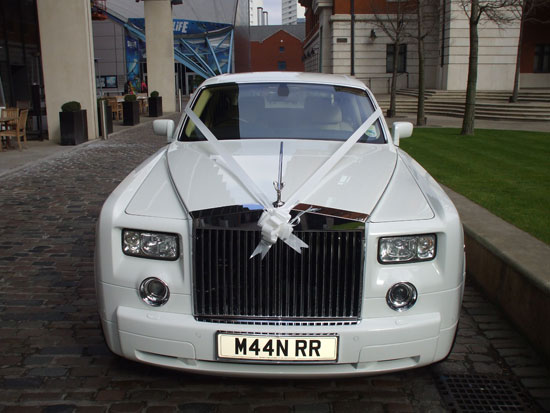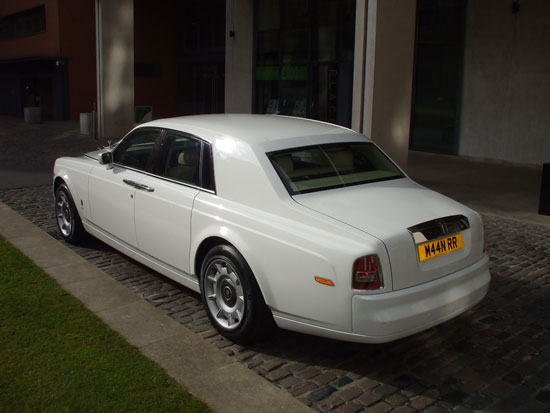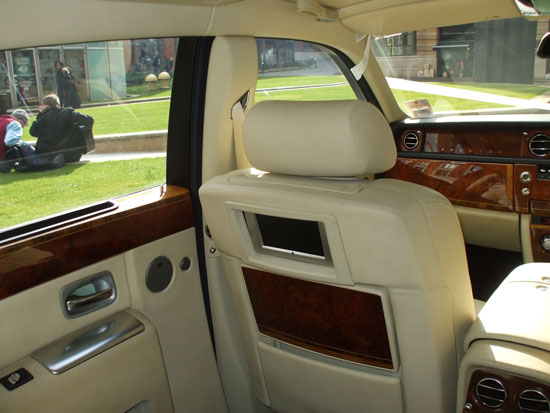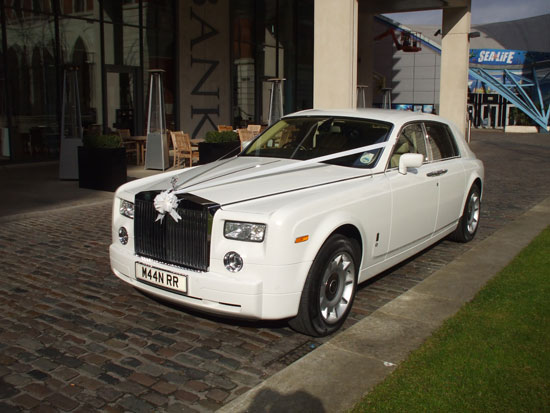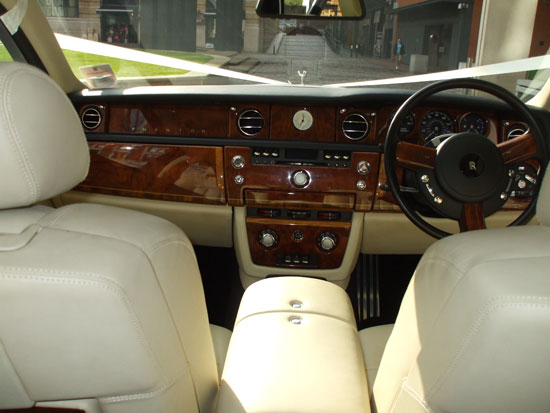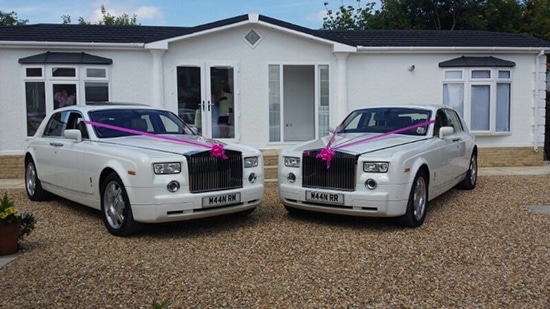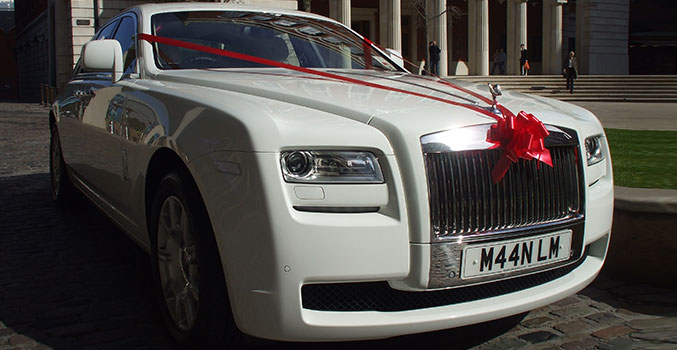 [contact-form-7 id="576" title="Part 1 White Rolls Royce Ghost"]
Ghost Rolls Royce For Hire
Ghost is the essence of Rolls-Royce in its simplest, purest form. Every inch delivers on the power of simplicity.
Inside, Ghost is refined and cosseting. Entering and exiting is both effortless and graceful - the low sill height means you step 'onto' rather than 'into' Ghost. The unique rear-hinged coach doors open to 83 degrees adding an extra sense of theatre for the rear passengers.
Once inside, you are greeted by a simple yet contemporary interior with large expanses of soft full grain leather, natural wood veneers and Blenheim wool carpets. The cashmere-blend roof lining adds to the sense of openness and space.
It's like being cocooned in your own convivial private sanctuary that leaves you relaxed and unruffled after the longest journey.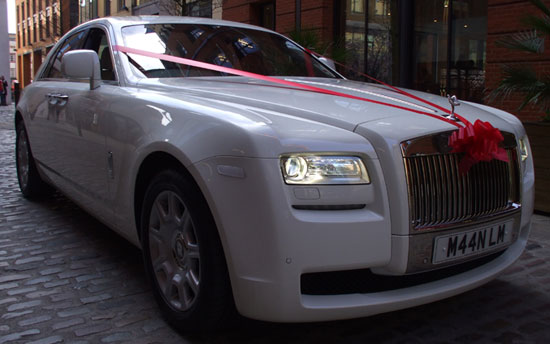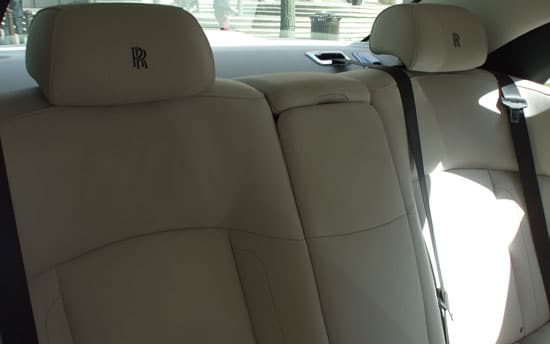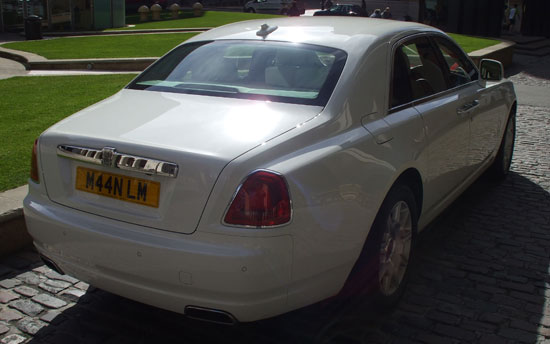 White Rolls Royce Phantom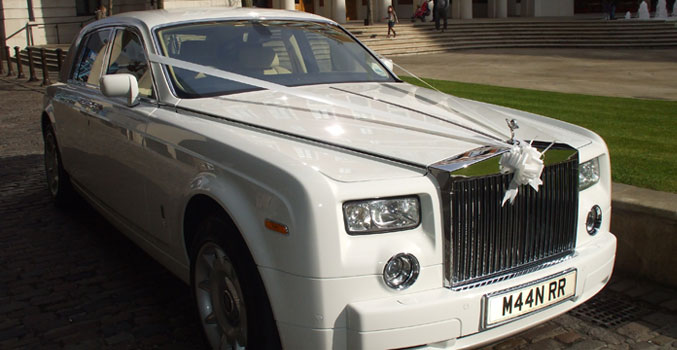 [contact-form-7 id="573" title="Part 1 White Rolls Royce Phantom"]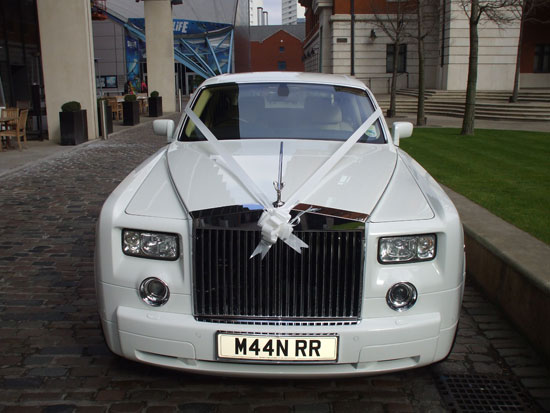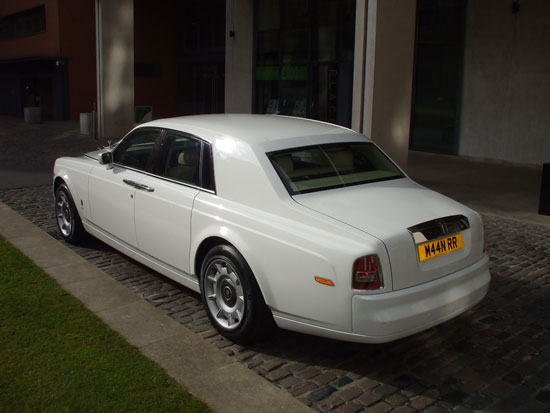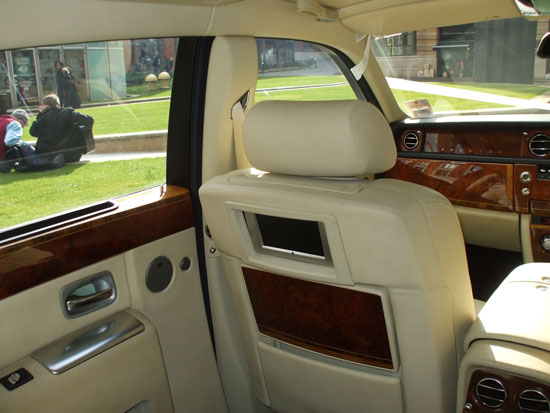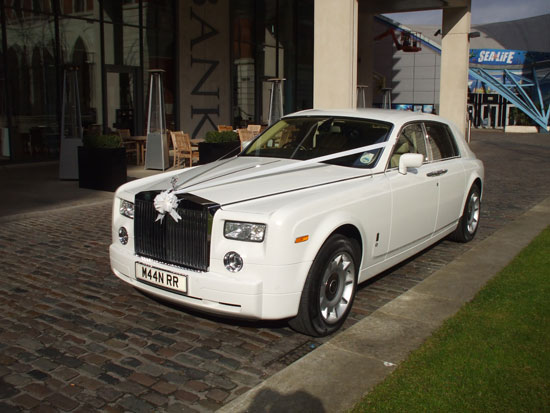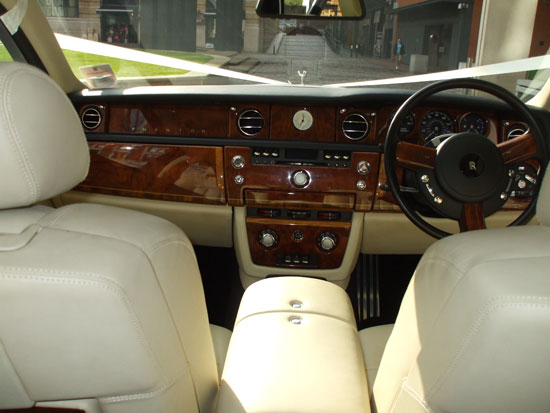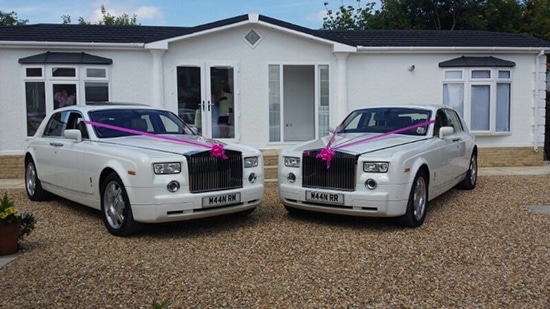 Please fill in our simple online quotation form below
We will get back to you as soon as possible with your price and requirements, alternatively you can call Freephone 0800 511 8511 or 0121 525 1559 and speak to one of our sales team who will help you with your enquiry.