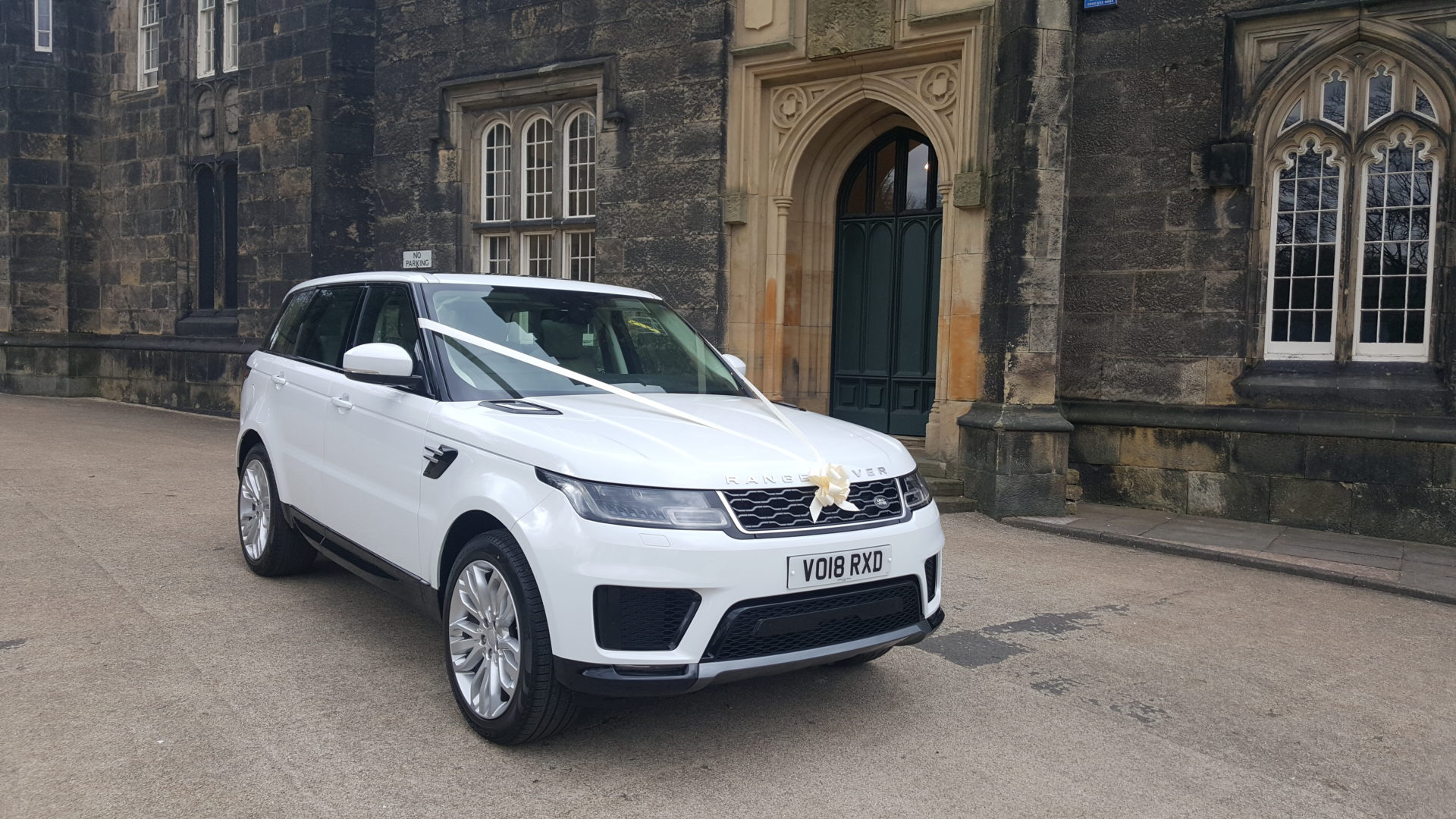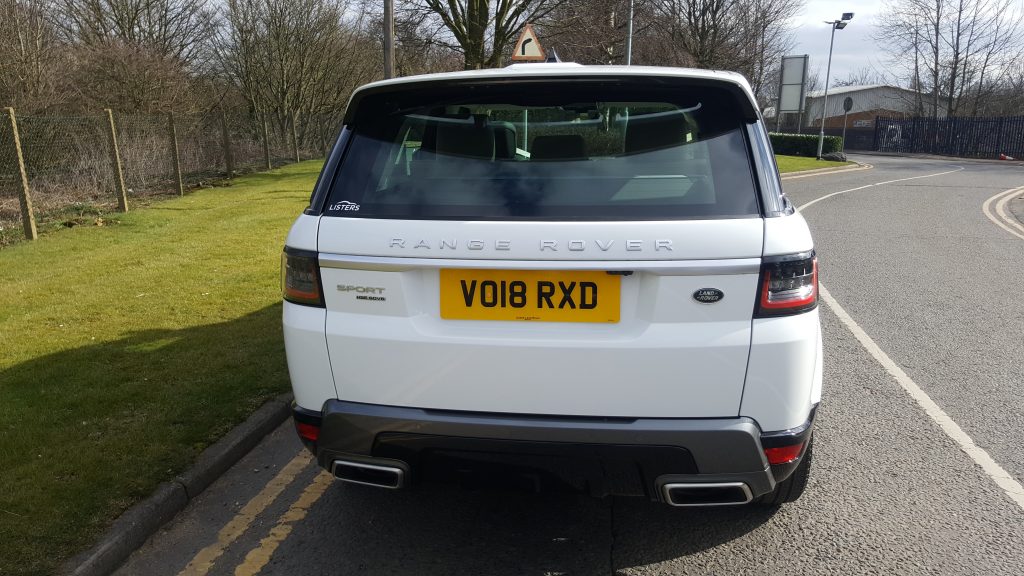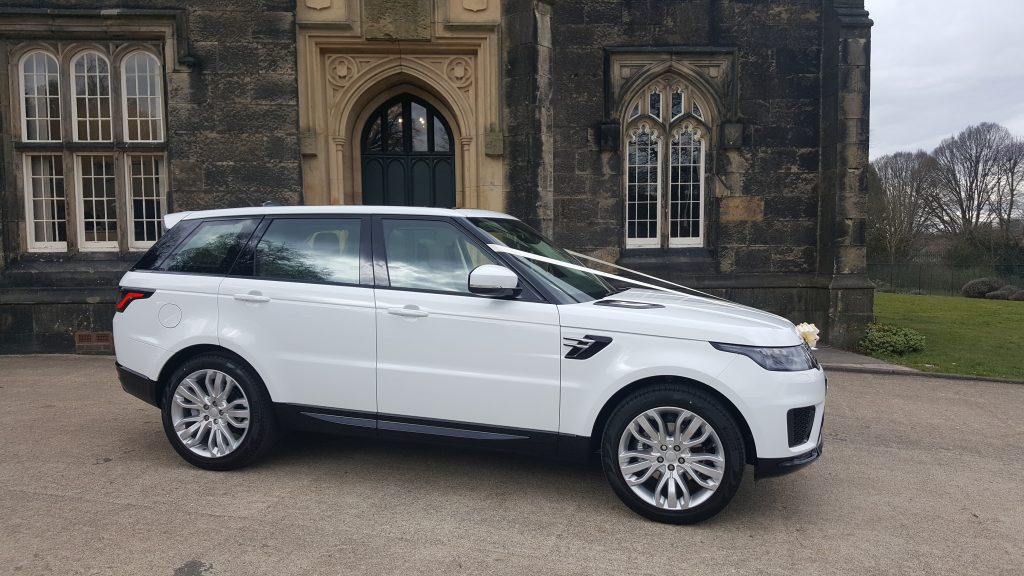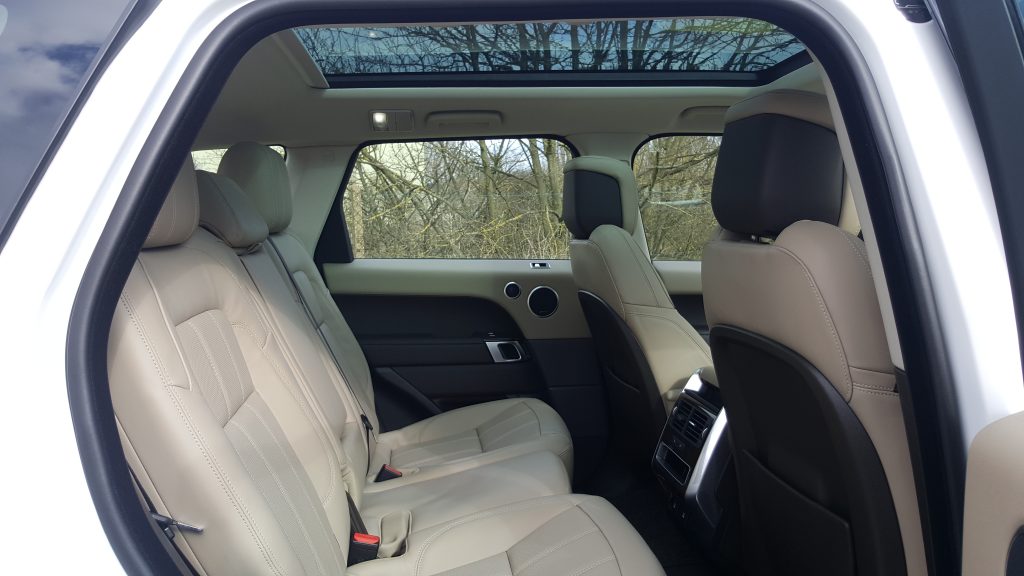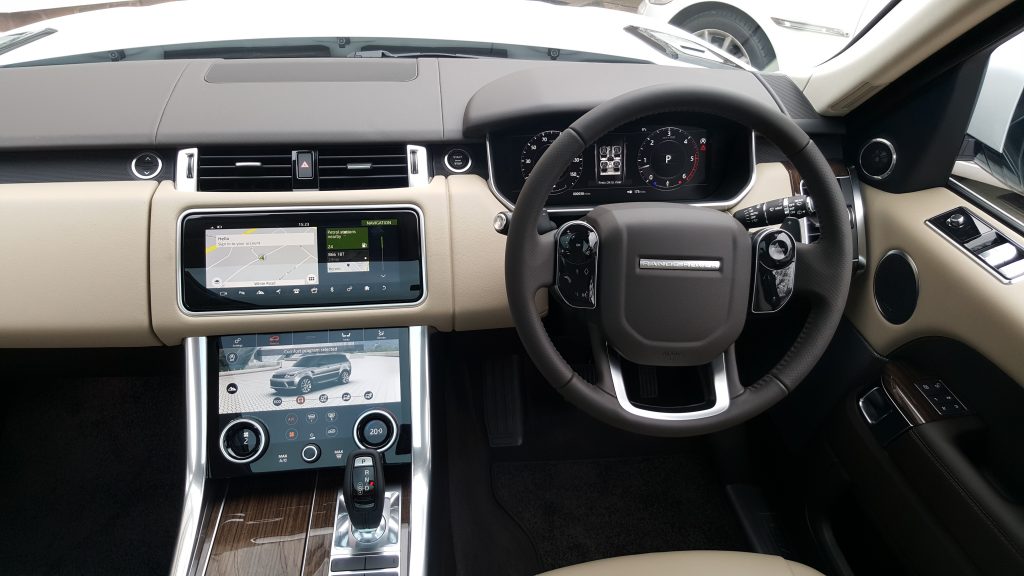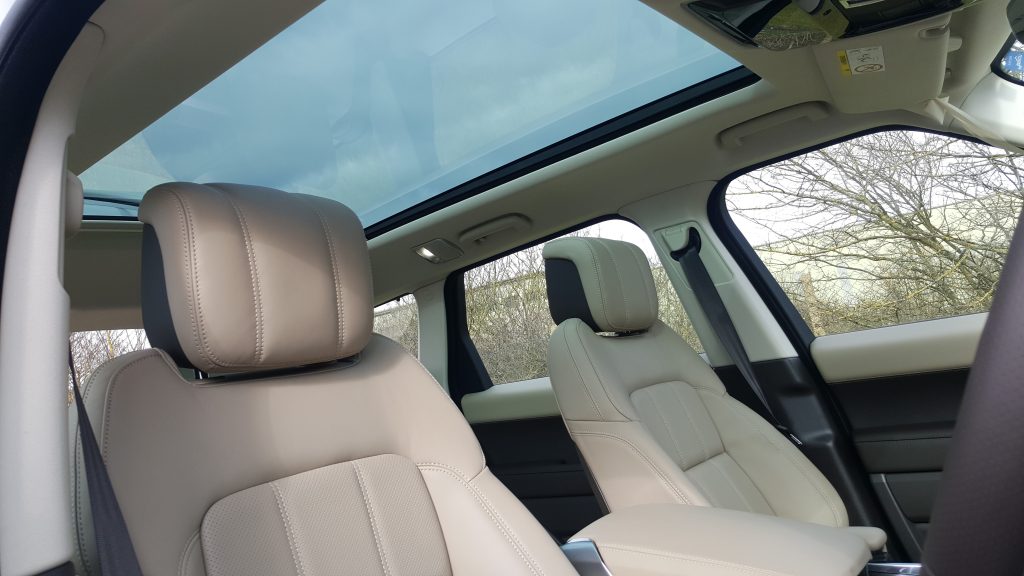 The White Range Rover wedding vehicles has been described as the executive vehicle that redefines what a luxury 4x4 car should be. It's combination of beauty and power is breathtaking. The chassis delivers a refreshingly dynamic ride experience, comfort and refinement was key when they created this vehicle. For the passenger, the cabin is built for stretching out and relaxing (giving plenty of room for your wedding dress and Brides escort.
The Range Rover will eliminate any embarrassing moments that could be caused when getting from this wedding vehicle! Style and class that a Rolls Royce provides, practicality of a hummer yet the style, comfort and modern touches provided by no one else! No wedding car provides the same presence as a Range Rover.
White Range Rover Wedding Car Hire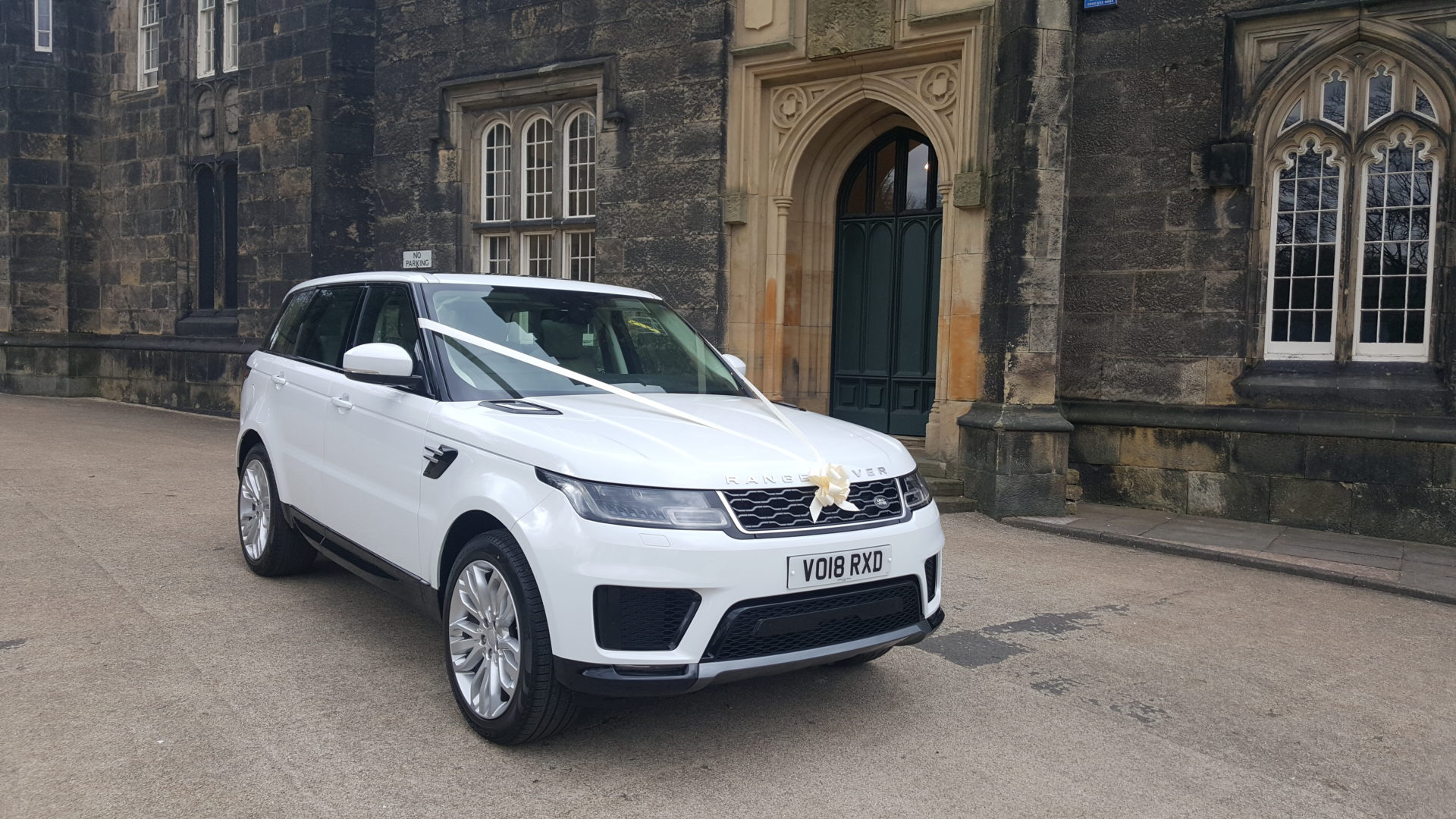 The Sport HSE is perfect for any bride to travel in style with superb standards of luxury for passengers. There is plenty of room for all to enjoy that special day.
The Range Rover cabin is a soothing environment that's designed to stimulate all your senses. Relax in luxury, cocooned by glove-soft leather, contemporary surfaces and fine details.
The HSE's beauty is more than skin deep. This is a car that anyone would want to be seen in, its a real head turner of a vehicle which would make any wedding just perfect.
The Range Rover makes for an stunning and eye catching wedding car, we can not only supply you with one but if you desire two! we offer 2 matching white Range rovers for your wedding day hire, So the bride and the groom can arrive in separate cars then leave in one whilst the Bridal Party in there beautiful dresses will be more than comfortable in the other!
Get the Right Car For Your Wedding
Finding the right car to compliment you, your wedding theme and venue is as important as looking for the right dress, cake and first dance song. Manns are able to provide the perfect car for your wedding with the brand new white Range Rover wedding vehicle to be used not only once but twice for your wedding day.
With an established tradition in being reliable exclusive and luxurious there is no better way to get to your wedding venue or wedding reception than in a Range Rover.  It solves many large bridal dress or tall groom complications Manns have encountered before, Travel in style comfort and Luxury with our White Range Rover Wedding hire option available to hire today!
Explore our Fleet of vehicles today to see more information about the Range rover or view our large variety of car to find the ideal car for your occasion.
Please fill in our simple online quotation form below
We will get back to you as soon as possible with your price and requirements, alternatively you can call Freephone 0800 511 8511 or 0121 525 1559 and speak to one of our sales team who will help you with your enquiry.
Complete Our Quick Enquiry Form For Your white Range Rover wedding Car