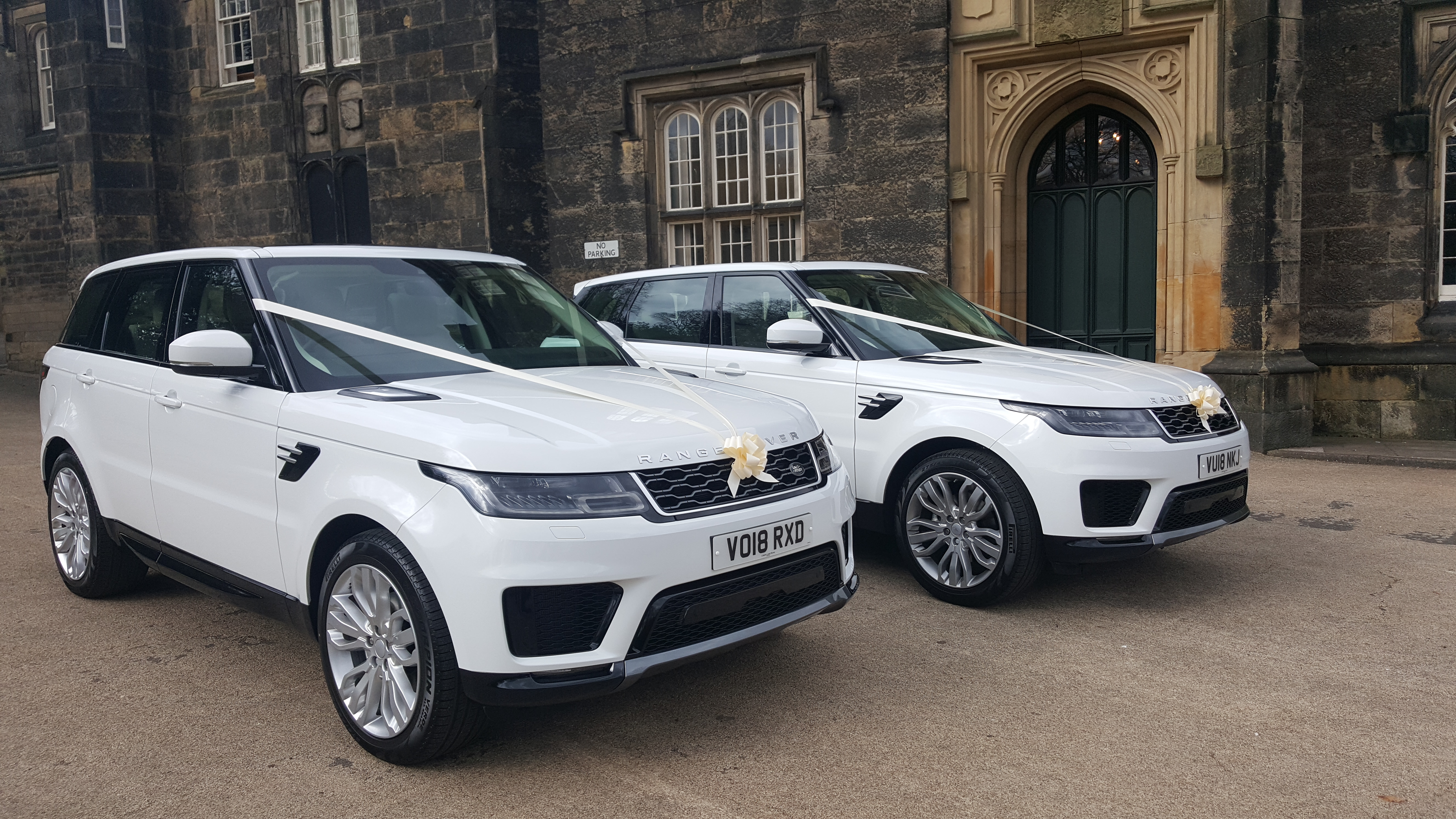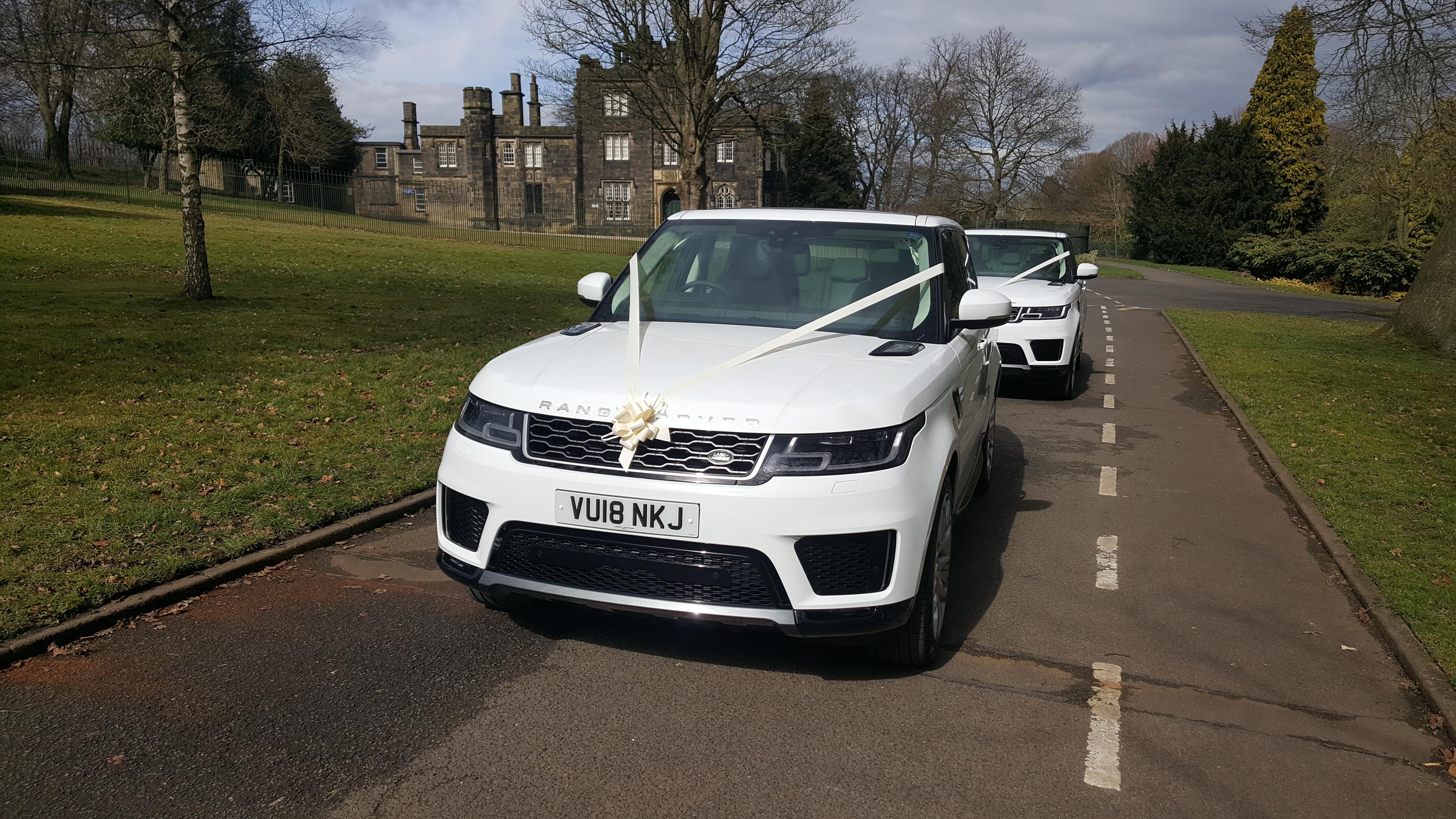 The Ranger Rover Sport HSE redefines what a luxury 4x4 car should be. It's combination of beauty and power is breathtaking. It makes an absolutely stunning wedding car, we can not only supply one but two!  So the bride and the groom can arrive in separate cars then leave in one whilst the Bridal Party in there beautiful dresses will be more than comfortable in the other!
The chassis delivers a refreshingly dynamic driving experience. For the passenger, the cabin is built for stretching out and relaxing. No car provides the same presence as a Range Rover.
The Sport HSE is perfect for any bride to travel in style with superb standards of luxury for passengers. There is plenty of room for all to enjoy that special day.
The Range Rover cabin is a soothing environment that's designed to stimulate all your senses. Relax in luxury, cocooned by glove-soft leather, contemporary surfaces and fine details. Sit back and relax on your special day as our chauffeur driven cars take you to your destination in this elegant White Range Rover.
The HSE's beauty is more than skin deep. This is a car that anyone would want to be seen in, its a real head turner of a vehicle which would make any wedding just perfect.
Complete Our Quick Enquiry Form For Your Matching Pair of White Range Rover Sport Vehicle