Matching White Jaguar XJ LWB
Please Find Our Quote Form Below
Mann's Limousines is one of the leading specialist wedding car hire companies in the Midlands.  When searching for your Wedding cars then consider that you may need two identical cars inste4ad of just two cars! Mann's are able to supply you with a range of duplicate cars so if you are after two Jaguar XJ LWB cars then we are able to help you.  A visit to Mann's Limousines will enable you to touch, sit in and try out a comprehensive selection of Luxury cars.
Mann's are able to provide varied styles and designs of cars including a very rare selection of duplicate luxury cars for the ultimate show stopping arrival at your special occasion.
All of Mann's Limousine vehicles come fully insured and are chauffeur driven with selected drivers to help your day go as smoothly as possible. Tick the 'transport' of your list and call Mann's limousines today.
Please fill in our simple online quotation form below and we will get back to you as soon as possible with your price and requirements, alternatively you can call Freephone 0800 511 8 511 or 0121 525 1559 and speak to one of our sales team who will help you with your enquiry.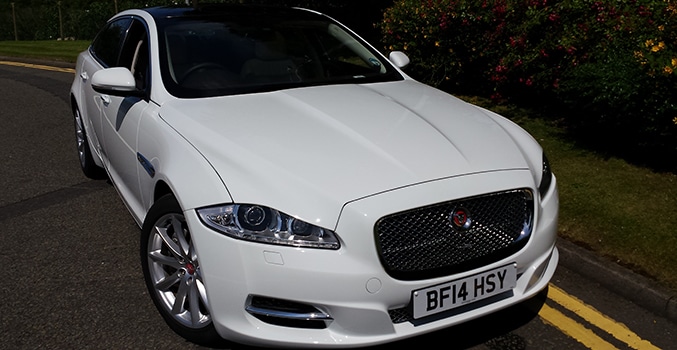 Matching Pair of White Jaguar XJ LWB Cars
Two brand new matching Jaguar XJ in white
Redefining Luxury Wedding Cars
The Jaguar XJ redefines what a luxury car should be. It's a dramatic combination of beauty, luxury and power. It provides agility and delivers a refreshingly dynamic driving experience. For the passenger, the cabin is built for stretching out and relaxing. No car looks, or feels, like XJ.
The Jaguar XJ is perfect for any bride to travel in total luxury with exceptional standards of luxury for passengers, it also offers the dynamic driving experience you expect from a Jaguar.
The XJ's cabin is a calm environment that's designed to stimulate all your senses. Relax in total luxury, cocooned by glove-soft leather, contemporary surfaces and an array of fine details.
XJ's beauty is more than skin deep. The Xj is a car that anyone would want to be seen in and a real head turner of a car which would make any wedding just perfect.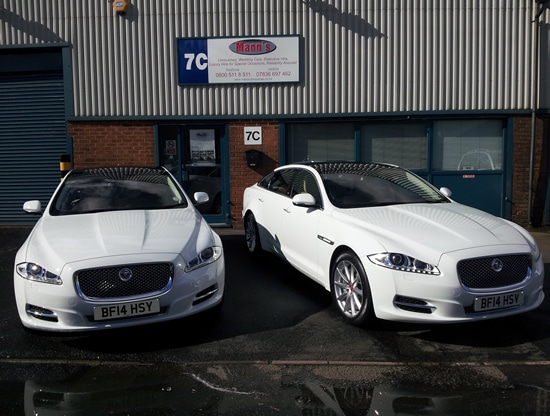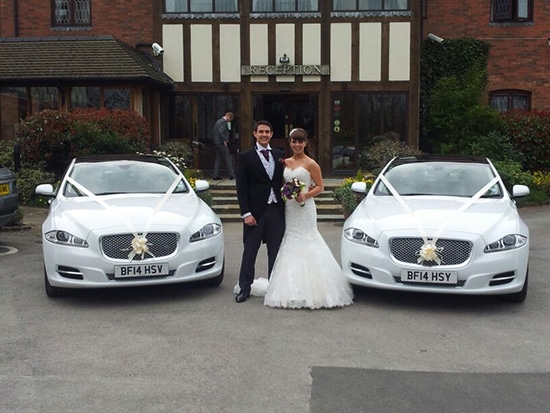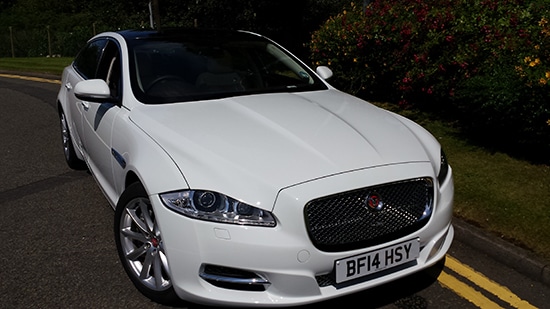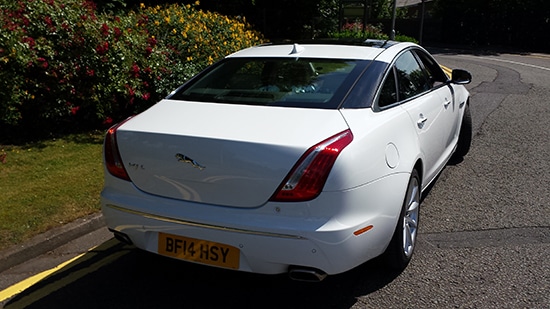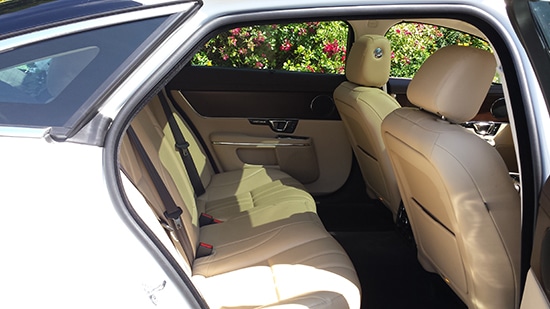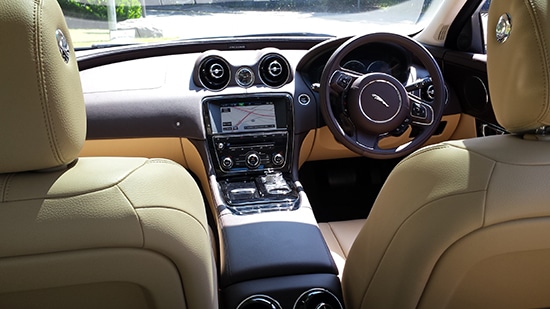 Complete Our Quick Enquiry Form For Your Matching XJ LWB Jaguars